Review:
Pig
Shot
-
Slinging
Pigs
For
Fun
-
Plus
Giving
Away
Three
Copies!
September 28, 2010
Overview
You slingshotted birds at pigs for who knows how long in Angry Birds, but not it's time to slingshot pigs in Pig Shot. Pull back and fire the pig forward then tilt to roll through obstacles to the next sling, and they to make it as far as you can. If you lose momentum, pick up some cabbage, and release some gas to get you rolling again.
Features
The game is in the casual endless style, but every time you play the environment is randomly generated. There is cauliflower and speed bursts to help you, and sheep, rocks, logs, hay stacks, and more to slow you down. OpenFeint is included for online high scores and achievements with a number of interesting achievements.
The Good
Pig Shot is fast and frantic as you're always launching your pig at high seeds, and the obstacles come at you quickly. You need to tilt fast to avoid, but need to be careful because the more you tilt the more momentum you lose. When you bump into obstacles you'll also slow down, and if you run out of speed it's game over so the cauliflower comes in handy.
Sometimes the only way forward is by passing a little gas so you need to keep your gas stock up. There are stationary objects and moving objects, but the coins are the main thing on the course. If you collect consecutive coins it works as a chain giving you 10, 11, and 12 coins for example, and score is only based on coins not distance traveled like others. The game has a great intrinsic replay factor with a fun loving theme, simple and smooth controls, and plenty of action. The online high scores, and especially the achievements give you specific goals to shoot for, and are interesting enough to try for them. The art style is really well done with bright colorful cartoons, and a soundtrack straight off the farm.
The Bad
Similar to the casual endless genre the game is repetitive as you're always going through the trees from one slingshot to the next. There are no alternate modes or any type of variability beyond random generation of the layout. For a casual endless game though this one has that "one more time" feel, and the online achievements and high scores are nice to strive for.
The Verdict
Pig Shot is a fun little game that is high on playability. Anyone can pick this up and start enjoying it, and it's surprising how long you can keep enjoying it. The theme is great, and the continuous launching with collectibles and obstacles keeps the action fresh. For only $0.99 Pig Shot is worth picking up if you haven't had your full of casual endless games yet. ***To win one of three copies of Pig Shot simply leave a pig related comment below or retweet this post. Please leave a valid e-mail address and follow us on twitter so we can send you the code. US iTunes only, contest ends 9/29 at 11:59 PM PDT. Good Luck!
Mentioned apps
Free
Pig Rush
ReignDesign
Free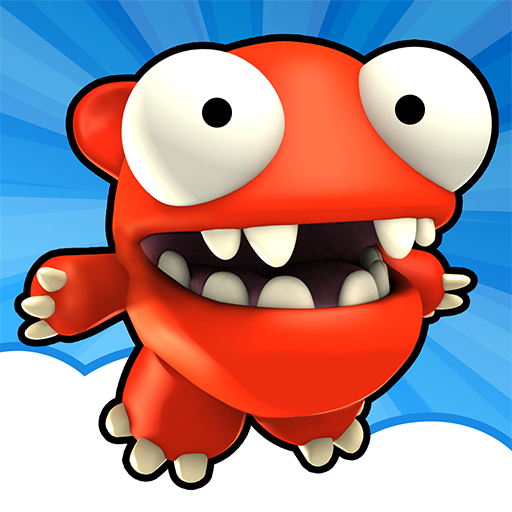 Mega Jump
Get Set Games
$0.99
Angry Birds
Clickgamer.com
Related articles