Review:
World
Series
of
Poker:
Hold'em
Legend
-
High
Stakes,
Higher
Bankroll
September 20, 2010
Overview
Texas Hold'em Poker has always been one of the most popular gambling games, and Glu brings a fantastic version of this card classic to the iPhone with World Series of Poker: Hold'em Legend. Play in tournaments located in real-world casinos, eliminate opponents, bluff, and of course, make your bankroll as high as possible.
Features
The legend career mode lets you play hold'em in 7 real casinos such as Harrah's Atlantic City Resort, Caesar's Palace, and Sharks Bay. Each casino features sit & go, turbo sit & go, winner takes all, and circuit tournaments with different buy-ins and prize amounts. A 6 or 9 player global wifi multiplayer is included with leaderboards and puts you up against players from all over the world. The game also has a heads up mode where you can play against 1 other player via local wifi, bluetooth, or online with Game Center.
The Good
The game has many dazzling features that will get you more addicted to poker than you've ever been before. While playing a hand, amateur players will show tells that let you know that they might have good cards. After busting out, you are offered a "2nd chance" and some additional chips if you're willing to part with $0.99. Trophies for each tournament and Game Center achievements add a lot of fun as well. While some poker games keep you at the same boring table the entire time, World Series of Poker: Hold'em Legend takes you around the world to different casinos, each with their own graphics and cutscenes. Another cool thing about the game is that you can choose your own avatar to play as, adding some personalization.
Besides being an involving and entertaining experience, the game is also extremely competitive, especially in multiplayer mode. You receive daily chip bonuses for launching the app and starting a game in legend career mode. The game also lets you record and replay certain hands, so you can show your friends how you cracked those pocket rockets with your 2 and 7 offsuit.
The Bad
The game isn't realistic at all when compared to real-life poker, and this might prevent some people from liking it too much. For example, the chances of getting a straight flush are 1 in almost 65,000 in real poker, whereas you'll run into one every tournament or two in the game. This problem arises again in situations where the AI needs that one card to win the hand, and even with a minimal chance of getting it, always manages to take your money.
Part of the fun of real poker lies in time-consuming rounds and the tension that builds up. With the option to skip AI turns and the tells that the game shows you, it's difficult to recreate this experience. After folding, you'll probably find yourself tapping the screen several times, immediately moving the game to the next round.
The Verdict
World Series of Poker: Hold'em Legend has better gameplay and features than most other poker games available. Every tournament is superb and generally smooth, even on online 9-player multiplayer. An abundance of casinos and hot hands helps to keep everything on the exciting side. If you're looking for some casual hold'em, then look no further. World Series of Poker: Hold'em Legend is a must buy for $0.99 and will become your new addiction very quickly, especially if you're a poker fan.
Mentioned apps
Free
World Series of Poker Hold'em Legend
Glu
$4.99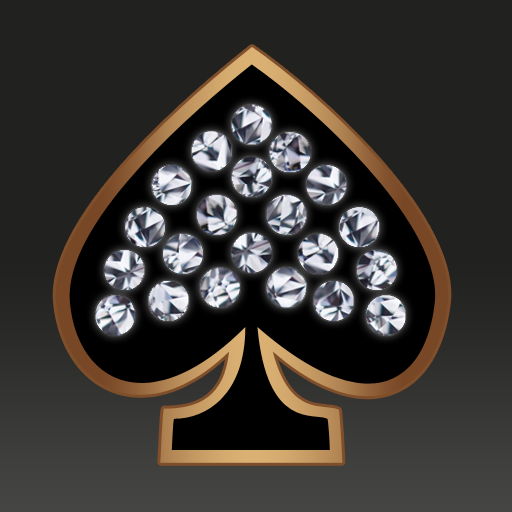 Texas Hold'em
Apple Inc.
$1.99
THTouch - Texas Holdem Poker
Pit Garbe
Related articles