Start
Collecting,
Breeding,
And
Trading
Pocket
Frogs
For
Free
This
Wednesday
September 13, 2010
NimbleBit, purveyors of casual iOS games like
Scoops
,
Sky Burger
, and
Dizzypad
, are almost ready to take you on another frog-collecting adventure with
Pocket Frogs
, a new freemium game focused on collecting, breeding, and trading all kinds of different frogs.
Pocket Frogs
, unlike
Dizzypad
, is entirely focused on collecting new and rare frog types.  Before you can do anything with your frogs, you must be sure they are happy, healthy, and tame, which is accomplished by heading to the pond and leaping from pad to pad in order to eat a specific number of flies.  Once accomplished, you can catalog your frog, breed it with another, gift it, sell it, or just keep it around for fun. Each frog has specific genetic traits that are inherited from their parents.  These traits can be passed on to other frogs to create new and unique ones by breeding them.  New frogs can be discovered in the pond which can be leapt on to breed with your current one, or you can breed together frogs that you already have in your habitat. This is likely how you will be spending most of your time in the game.  Rare frogs are worth more gold coins, which can be used to do all kinds of things, like sprucing up your frog's habit with all kinds of goodies. The game sports Plus+ integration, allowing you to trade frogs with friends and check out their habitats.  
Pocket Frogs
won't require an online connection, however, so don't worry if you don't like taking your iPod touch online.
Pocket Frogs
is compatible with all iDevices, including iPad, and will be hitting the App Store this Wednesday for free.  Yes, it will be entirely free and sport just a few iAds.  Dedicated frog breeders can choose to purchase in-game items that can speed up the process -- since breeding each frog can take hours -- but it won't be required. As an added bonus, those who download
Pocket Frogs
during its first week of availability will receive an exclusive frog called the "Black Floris Tribus."  We will help you obtain this special frog by reminding you of
Pocket Frog
's availability on Wednesday.  Don't worry, you don't have to thank us.  It's what we do. [gallery link="file" columns="4"]
Mentioned apps
Free
Dizzypad - Frog Jump Fun
NimbleBit
Free
Scoops - Ice Cream Fun For Everyone
NimbleBit LLC
Free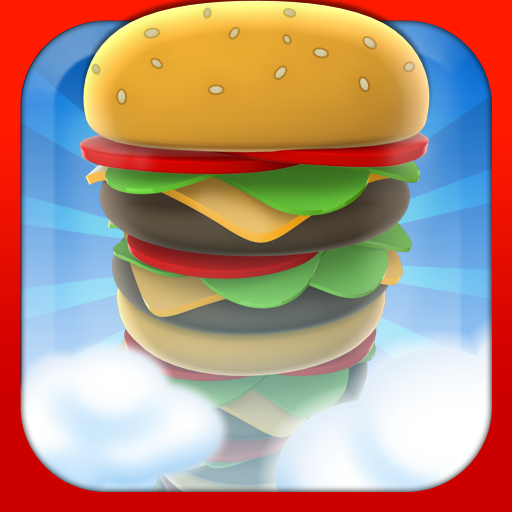 Sky Burger
NimbleBit LLC
Related articles