Review:
Stickbo
Zombies
-
Because
Stickmen
Can
Be
Heroes
Too!
October 13, 2010
Overview
Stickbo Zombies is a bare bones shooter where you carve your way past legions of undead using a variety of weapons. It features eight weapons, a lot of mindless shooting, and not much else.
The Good
Stickbo Zombies is an undead themed endless shooter. You simply run along killing every undead you see with a small collection of weapons that you unlock as you complete waves. You complete a wave by simply running a certain distance, and killing all the shambling opposition you see. Among your tools for carving through the horde are familiar weapons, such as an AK-47 and grenades. There are more interesting weapons, such an explosive crossbow that shoots arrows that stick in the enemy and then blow them apart. The game features Game Center support, but only for a high score list of waves completed. It has no achievements.
The Bad
StickBo Zombies could not be a duller game if it tried, and it suffers from a serious amount of repetition. All you do is run along, shooting the same enemies with the same weapons. Regardless of what weapon you happen to be toting, it's still just you, running along
mindlessly shooting. The level backgrounds change randomly, but there are no different levels. The enemies never seem to change either. I completed 13 waves and I was bored out of my mind. All I saw was standard zombies that walk up and attack you and spitting ones that spit out acid. Blowing them away is absolutely no problem, as your weapon decimates everything, long before it can reach you. You are a walking tank, so you can just shrug off most attacks. Stickbo Zombies gets boring very fast because of the game's total lack of variety and imagination. There are far, far better games for this price, including Angry Birds, Doodle Jump, Bubble Jump, Fruit Ninja or virtually anything else that is a game and costs this much. Whatever game it might be, there's a pretty good chance it's more fun than Stickbo Zombies is. The game also looks terrible. Tiny stick figures can look sharp; anyone who has played the ultra stylish N on PC knows that just because a game uses tiny minimalist figures doesn't mean that they have to slide along with all the animation of Pong. The only mildly stylish part of the game is how you can blow the stickman zombies apart with certain weapons and blast their heads off with accurate weapons. As fun as this sounds it doesn't look great. Sound is just as bad. Weapons sound appalling; the AK for example sounds like somebody shooting a pistol very fast. The shotgun sounds like somebody kicking a car tire. Grenades make a sound like throwing a watermelon on a tin roof. The zombies have about three different sounds in total. There is no sound for dying and the player's character makes no sound whatsoever. Again, other games for this price look and sound great. There is no excuse for this. The game has no music at all and simply allows you to play iPod music.
The Verdict
Stickbo Zombies is a boring, ugly game that's about as fun as a dead platypus. It has no business being on the app store for the same price as vastly better games. Stay far away from it.
Mentioned apps
$0.99
Angry Birds
Clickgamer.com
$0.99
Fruit Ninja
Halfbrick Studios
$0.99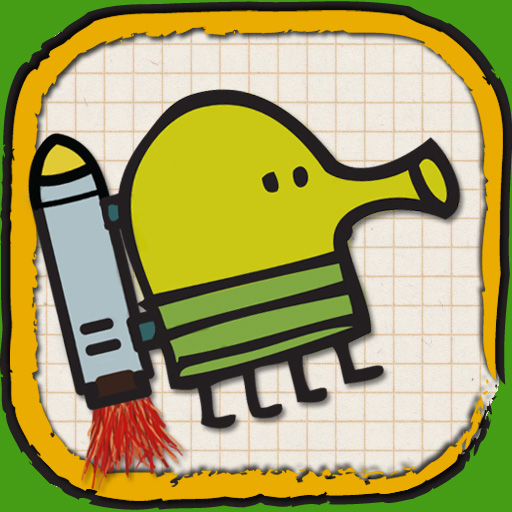 Doodle Jump
Lima Sky
Free
StickBo
John and Eric
Free
StickBo Pro
John and Eric
Related articles