QuickAdvice:
Discover
Bargains
With
TheFind:
Mobile
Shopping
November 19, 2010
TheFind: Mobile Shopping (Free) by TheFind.com is the mobile version of the popular comparison shopping site, TheFind. Serious bargain hunters use TheFind to research the best deals. Now there's an app to find those deals right on your iPhone.
Just like the website, you can comparison shop all over the internet as well as brick-and-mortar stores in your area. Why not just use RedLaser, the popular shopping app many iPhone users already own? After all, it scans any item you find in a store and tells you where you can find the best prices. Well, TheFind mobile app actually utilizes RedLaser technology and adds a few goodies of its own.
First of all, the app is designed to be used either alone (use it on the spot, in the store, like you would RedLaser) or in concert with the website. If you like to carefully research your major purchases online before you ever set foot in a store, you can do that on the website and save all your findings there on the site in the "myFinds" section (you'll need to open a free account there or link it to your Facebook account). Then, when you're in the store, you can open up your app and your research will waiting for you in "myFinds".
The other thing is that the app takes advantage of the very thing sets TheFind apart from other shopping search engines: coupons. No need to go search for them on a separate coupon site or app. Tap on any store or website and find any coupons or coupon codes that might be available for that store. Some brick-and-mortar stores will take coupons directly on your iPhone; some won't, but that is up to the individual store to set that policy. I believe more and more stores will start accepting smartphone coupons.
It's not always perfect. Sometimes a scan just plain comes up with the wrong item. Sometimes you get a list of related items mixed in with the item you scanned. For example, in the pictures you can see I scanned a DVD I had at home, just to test it out: "Ferris Bueller's Day Off". In addition to a list of places I could buy the DVD, I also got Ferris posters, T-shirts, bumper stickers, etc. That could be a plus or a minus, depending on your perspective. However, the biggest bummer about both the website and the app, is that sometimes I'll click on a great deal, only to be told it's no longer available. This happens a lot, actually -- I wish there was a way to screen those out so I didn't waste time or get my hopes up.
Think of this app as RedLaser with a bonus. It's a good tool for bargain shopping and it's free, so you have nothing to lose by trying it out.
Mentioned apps
Free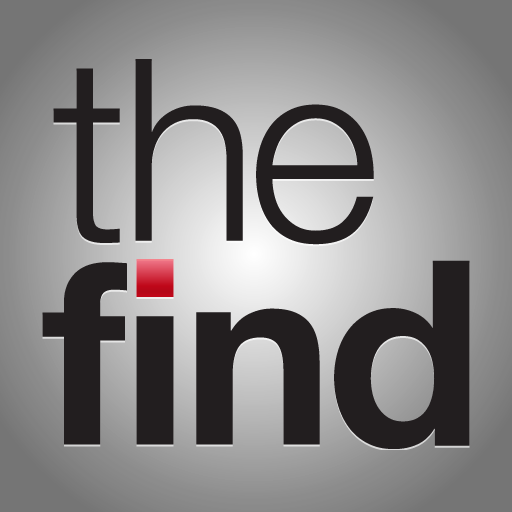 Shopping by The Find
TheFind.com
Free
RedLaser - Barcode Scanner and QR Code Reader
Occipital
Related articles