QuickAdvice:
miCal
-
Is
This
The
Missing
iPhone
Calendar?
November 11, 2010
miCal - missing Calendar ($1.99) by entwicklungsschmiede UG & Co KG is a fully featured calendar app for your iPhone.
Do you feel that the default iPhone calendar is missing something? Well then it's time to meet miCal, which claims to be the 'missing calendar for your iPhone.' There's no need to setup anything - miCal will fetch all your data from Calendar.app, so it works with Google Exchange, MobileMe, and any other kind of setup that is allowed on the iPhone.
Upon launch, the app opens up on the 'dashboard' screen. This dashboard features the current time, what week of the year it is, what day of the week and date, and a monthly calendar in the corner. The main section of the dashboard features all (or upcoming, this can be changed in the Settings) events and upcoming birthdays. If any contacts with a birthday have a phone number or email attached to them, there are buttons that enable you to make a call or message them with a birthday wish! Very useful if you're already forgetful with birthdays.
Along the bottom of the app are buttons for different calendar views. The dashboard is represented with that dashboard icon, and then we have: Today, Week, Month, and Year calendars.
The Today one is what you would expect - an overview of the day with any events being designated as colored chunks that show you how long an event is, so you can gauge your free time accordingly.
Week view gives you a breakdown of all seven days of the week, with the week highlighted in the little month calendar in the corner. If there are more events in a single day that don't fit in the little box in Week View, then you can scroll up and down within that box to view more events, which is pretty nifty. This view lets you quickly see your week at-a-glance and lets you plan ahead for upcoming events in one place.
Monthly view gives you an overview of the entire month, with tiny bars indicating events whose text appears next to it. Unfortunately the view is static and you can't zoom in/out like some other calendar apps, so you can't see the times for each event. If the amount of events doesn't fit in the alloted square, there's no way to scroll for more either. In fact, the month view is pretty useless, unless if you're adding a new event on a certain day. Simply double tap a selected day and you are given a screen to enter details of a new event.
The Year view gives you a 4x3 grid of the entire year at a glance. You can't do much here besides take a look at it and see all your days with some kind of activity represented with a small dot. Not really my cup of tea, but for those that find yearly views useful, you can appreciate this.
Also on the bottom with these different views is a large, yellow "+" button to add new events. When adding new events, you get to set the title/location, all day or specific times, reminders, whether it's a recurring event, which calendar it goes on, and any additional notes. When done, save it, and it will appear on your calendar and sync OTA if you use Google or MobileMe.
Additionally, on the farthest left of the bottom menu bar is a popup menu for: Help, Calendar (which calendars to view), Settings, Birthdays, Search, Go to date, and Today. The Settings has plenty of tweaks for you to customize the app into your own, including various settings for Dashboard, New Events, Calendar, and Birthdays.
When viewing Birthdays, you get an entire list of all the people in your contact list that have birthdays (and if you have the birthday calendar), and see the date and how old they will be. Though if someone doesn't have a year listed, their age will show '1.' For all the contacts you have without a birthday, you can view them as well and add a birthday if needed.
If you want to Search, it'll first display an entire list of dates and any events in them, with a search bar on top. Once you start typing in that search bar, you it will search as you type for any event you're wondering is marked in your calendar.
The "Go to date" option gives you the ability to pick any day and go to that day's events in your calendar. It's nice for those times when you just want to see if you have any planned for a certain day.
miCal is a nice calendar that has a unique approach to the interface and usability. However, I've noticed a glaring problem in my testing. After using the app for a while, the animations start getting choppy and laggy. The app also seems to experience some lag when you want to enter leave a view and go to another, even from the popup menu. I've also gone through numerous crashes, occurring every couple of minutes. This is very aggravating.
I like the unique approach to the calendar that miCal is taking, but at times it feels cluttered with the interface. I also can't stand having the app crash so often, and slowing down after it's been open for a while. The developer needs to work on this more to make the experience one that can truly replace the default Calendars app, or even Calvetica for me.
It's worth looking out for, but I'd wait to get it until it gets a bit more polish before buying it.
Mentioned apps
$1.99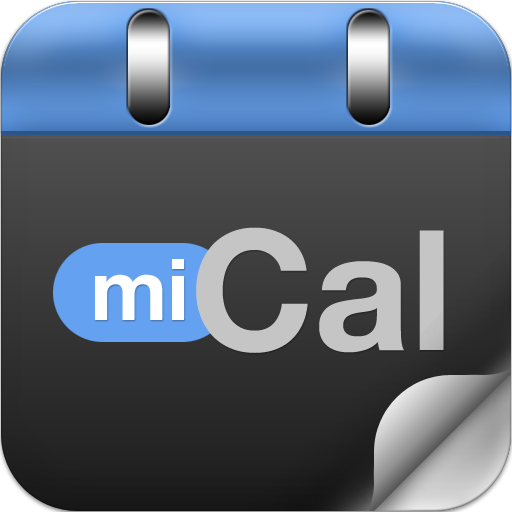 miCal - missing Calendar
entwicklungsschmiede UG & Co KG
$2.99
Calvetica Calendar
Mysterious Trousers, LLC
Related articles