Rapid
Review:
Lil'
Pirates
-
Aarrgh
There
Be
A
Pirate
In
My
Pocket
November 20, 2010
Lil' Pirates (Free) by Capcom Interactive, Inc. You can now have a pirate ship at your command in your pocket with the Freemium game Lil' Pirates created by IUGO, and published by Capcom. You start with a simple ship and one crew member and grow from there to have a large decked ship with multiple crew members you can dress anyway you like. The main aspect of the game is missions you can send your crews on that take various amounts of time to complete.
You want money and experience as you complete the tasks to unlock new missions in new locations. You can also bury treasure, and come back later to dig it up for increased value which is similar to the farming aspects in other Freemium games. Doubloons are the in-app purchase currency which allows you to speed up missions or buy objects for your ship and crew.
The game is similar to most other Freemium games as you check in do a few things, and then let it sit, and come back later for more tasks. The game is slow moving unless you pick up some of the in-app purchases, and it feels like more of an obligation in this game. Most take a very long time, and you don't earn experience and money all that quickly.
The biggest problem is how slow you unlock new missions so the game becomes very dull. Each new level up is one mission though there are nine different areas with over 50 missions total meaning you need to be to level 50 to unlock them all. The game isn't nearly as engaging as other Freemium games as there is so little to do unless you pick up IAP which you will need a lot of to get things done.
The game has a great art style, but the game doesn't really make you care to change the look of anything especially since most of the items are quite expensive. There are pirate battles, but you unlock new ones at a very slow pace with one at about every 10 level ups. The game only uses Facebook connect for social connectivity which is essential for Freemium games.
It's tough to find Facebook friends who actually own an iDevice, and then are using in app. Even when friends are added there isn't much interaction like the "We" games. Also you need to have friends included in this game for ship upgrades which hampers the game some more.
After your crew members complete a task they want some beer to take away their down time. You can buy it with Doubloons, or you can play mini-games to win two beers which is a much more fun experience. It's one of the few bright spots of the app, and it really needs to be used more in other aspects. It would be great for some kind of animation for the missions, but all you get is a mini icon.
<h2>Verdict:</h2> Lil' Pirates is nicely designed in terms of looks, controls, and to get as much real money from you as possible. This is a poor Freemium offering, and a waste of your time and potentially money from a free download. You can skip Lil' Pirates with many better choices in the App Store. The app would be so much better with more mini-games and battles, and a better social connectivity service.
Mentioned apps
Free
Smurfs' Village
Beeline Interactive, Inc.
Free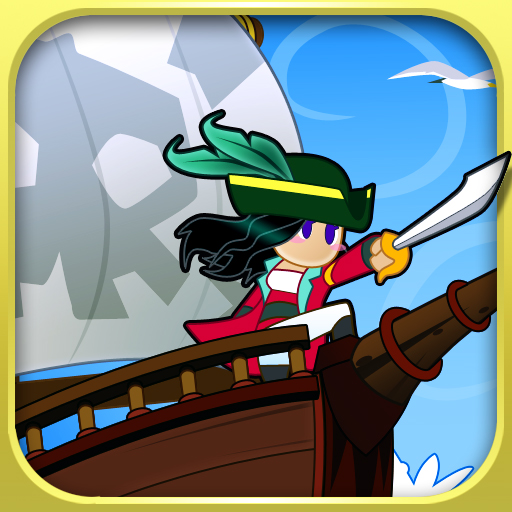 Lil' Pirates
Capcom Interactive, Inc.
Free
We Rule Deluxe
ngmoco, Inc.
Free
Pocket Frogs
NimbleBit LLC
Related articles