QuickAdvice:
Get
To
Know
What's
Around
You
With
Localscope
December 24, 2010
Localscope ($0.99) by Cynapse is a social based GPS tool to help you find out what's nearby.
It always happens - you are in a new area, and you want to know what's nearby. Or maybe you just want to find someplace new that you never knew about around home. Localscope is the latest entry into the foray of GPS tools to help you discover nearby places, but it does it very well.
The first thing you'll see on launch, after allowing the app to use your location, is a list of various categories. There are many categories, from Restaurants to Cafes to Gas Stations, Banks, Golf, Hotels, Taxis, and more. There's the option of Browse All Nearby for the undecided.
The nice thing about this list is that the most recent result or used category will appear at the top of the list for easy reference in the future. This is great because it can save time if you only use the app to check on certain things.
Once you select a category or search for something, there are several options for getting the results as well. The app currently can search through Google, Bing, Foursquare, Twitter, and Wikimapia. Simply swipe the toolbar to the search engine of your choice and the results will refresh automatically. It's good to check them all, because I found some results would only appear in one search engine and not another (Google/Bing especially).
There is an icon at the top right corner that looks like a computer monitor. This brings up various View options: List, Map, or Augmented Reality.
The default method is the List. This will show the name and address and even phone number of various businesses, as well as show you how far away you are in terms of distance and what direction it is from you. You can even swipe on an item and it will bring up 3 options: View in Maps (you will exit the application), Call, and Share. The Share option includes SMS, Email, Facebook, and Twitter as the methods of sharing.
The Map view will bring up a map with your location represented by the blue dot and businesses will be marked with that red pushpin that we've all grown to know and love. Tapping on the pushpin will show the name and address of the business. The blue arrow is also there, which will bring up any additional information about the choice.
Augmented Reality view will utilize your device's camera as a viewfinder and point out things nearby via a crosshair with the name and distance. It's not as practical as the other two methods, but it shows that the app is just taking advantage of the technology available to them.
Selecting a business in any of the three viewing methods will bring up the following: the phone number for that location, a website if applicable, and a menu of actions you can take. A Share menu appears underneath if you want to send the location to a friend or family or colleague.
Actions include going to the Map, Set as Current Location, and Add to Contacts. Additionally, there is a small map with the location marked with a red pushpin and a symbol pointing you to it, along with the distance. All very useful information in a very nice and useful interface.
Going back to the main listing of categories, there's a bar at the bottom that tells you approximately where you are by address. Tapping the arrow next to that will show your location on the map, along with a button to toggle your GPS settings. Along the bottom is a button that allows sharing of your location to others via the four mentioned methods of sharing.
The Settings for the app can be found in the Category Listing via that "i" button. Settings include Metric or Imperial units, sound toggle, Crash Reporting, and Anonymous Stats. A Help Guide can be found in the app, as well as an About section if you're into that kind of stuff.
I found Localscope to be a pleasure to use and definitely a great tool to add to my GPS arsenal. The interface is fast and easy, intuitive, and looks great. I haven't had any crashes so far and it all runs along so well. The only thing I noticed was that while searching via Foursquare by Map View, there can be A LOT of locations (especially restaurants) so there was a bit of lag with the pushpins dropping on the map. Nothing major, but worth noting.
If you don't have an app to help you find stuff nearby, I'd recommend picking up Localscope. It's just good to have. Also good to add it to your current collection of GPS apps if you're anything like me!
Mentioned apps
$1.99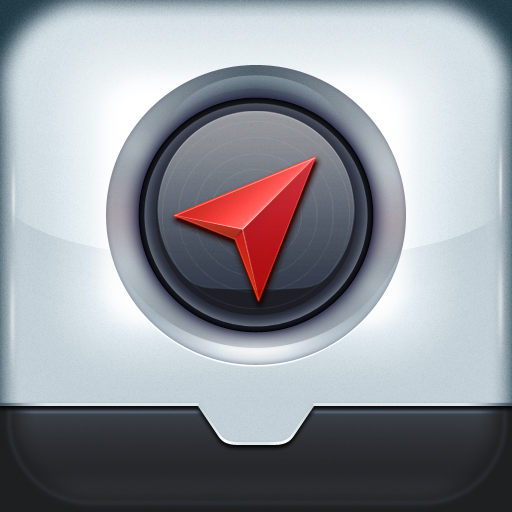 Localscope
Cynapse
Related articles