Review:
Dungeon
Hunter
2
-
Full
Scale
Family
Showdown
December 9, 2010
Overview
As you awake from a mysterious dormant state, a stranger tells you that your brother, Prince Edward, has seized Gothicus and doomed it to a dark oblivion. The people of the kingdom now depend on you alone to restore the tranquility of the past and renew the glory of the Immortal King. You must not fail.
Features
Gameloft's new dungeon crawling adventure gives you the choice of 3 classes, warrior, rogue, and mage, that can be upgraded to 6 advanced specialties. As you battle vicious enemies across the various outlands of Gothicus with touch and virtual stick controls, your character levels up and learns new skills. There are 10 equipment slots available that allow you to wield weapons, shields, rings, and other armor. In addition to a massive single player campaign, co-op multiplayer for up to 4 adventurers is available via both online and local wifi, as well as bluetooth. Game Center and Gameloft Live provide 69 challenging achievements and competitive leaderboards for your enjoyment.
The Good
Dungeon Hunter 2 has all the good stuff you loved from Gameloft's first action RPG game with much of the same user-friendly interface. Replay value is greatly increased with the availability of 3 normal and 6 pro character classes, as well as 3 difficulty levels that are unlocked upon completion of the campaign. As your character gains experience, you can upgrade strength, dexterity, endurance, and energy so that he performs better in battle. Hundreds of weapons and armor, some containing magical properties, can be found in chests or as loot. There are 16 skills, some active and others passive, that can be learned and upgraded. The faeries also make a return and grant you specific attributes when selected.
Compared to the original Dungeon Hunter, the game definitely has many significant enhancements. The game loads much faster than before, taking at most 5 seconds instead of the previous 30. The different areas of the map have been divided into sub-sections that have their own names. These appear when you enter a certain zone of the dungeon. A detailed map accessible from the character menu makes navigation much more efficient and tells you the location of important places in your proximity. Your completed quests are now documented and the full stats page contains greater depth. Also included are epic chests, which to no surprise contain epic equipment. One of the best features in Dungeon Hunter 2 is the amount of freedom given to the player. You can explore random paths that lead to nowhere or simply follow the route without ever getting lost, thanks to the minimap. Numerous side missions are available if you feel like earning some extra gold and experience. The world map is supposedly 5 times larger than the one in the first Dungeon Hunter and contains many beautifully designed areas to wander around in. A setting in the options menu lets you decide whether or not you want all loot to be converted to gold automatically so that you don't have to sell them one by one when your inventory is full. Holding down the attack button makes your character strike at the same rate that he would if you were tapping it over and over again, making Dungeon Hunter 2 more than a simple button masher.
As of right now, multiplayer works surprisingly well with Gameloft Live. You can host and join lobbies in which people work together to complete a co-op level. The several games we played all went smoothly, with 4 players competing to kill the monsters rather than actually working together. Although multiplayer in any game is a bonus, there are several issues that currently exist. Game Center doesn't seem to be capable of finding any random players to play with, and not being an adequate level puts you at a disadvantage. You can play parts of the campaign in multiplayer that you haven't even unlocked yet in single player, thus ruining a somewhat interesting storyline. Multiplayer is only available for those who own an iPhone 4, iPod Touch 4G, iPhone 3GS, and iPod Touch 3G with iOS 3.1.2 or higher installed.
The Bad
In a game like this, you would expect to have superb sound effects for every single sword clash and lightning spell cast. Unfortunately, an audio glitch seems to prevent these noises from being heard by many people. There have been reports of sound missing entirely from the game or glitching so that the volume is extremely low. During our time with the game, we found that rebooting the device or restarting the app would sometimes fix the issue. Even then, there were times in which random cuts and buzzes would interject while the background music was playing.
Other than the sound glitch, there isn't much to dislike about Dungeon Hunter 2. The virtual stick is placed slightly too low on the screen and makes moving backwards difficult. You'll also get stuck on a few obstacles, such as the edge of a bridge or a tree in a swamp. The text on the player menu looks sub-par compared to the graphics and appears to be of lower resolution. Some players may feel that the game allots too much freedom to wander around, making its storyline lack shape. If you want to enjoy the game, be prepared to make some room on your device, as the app takes up well over a gigabyte of space when unpacked.
The Verdict
Gameloft's iOS titles seem to be improving as the year progresses, and this is no exception to the trend. With superb artwork, enormous play time, and loads of other things to love, there is no doubt that the game is more fun to play than the first Dungeon Hunter. The sound glitch will most likely be addressed in a future update, but Apple's holiday shutdown may delay its arrival. Dungeon Hunter 2 is a should buy for $6.99 and will have RPG fans hooked from the start.
Mentioned apps
$4.99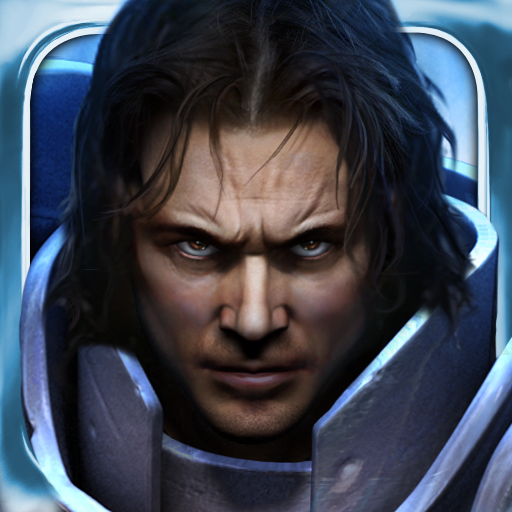 Dungeon Hunter
Gameloft
Related articles