Review:
World
Of
Goo
-
Building
Upon
A
Well
Built
Base
December 19, 2010
Overview
It's been rumored and speculated for months, and now it has finally come to fruition with World of Goo for iPad. The physics puzzle construction game where you build structures by combining goo balls is now on the 9.7" touch screen. Simply drag a goo from the structure with your finger to extend out piece by piece going for as much stability as you can to have the structure last to the finish point.
Features
There is a whole world to explore across four chapters as well as an epilogue after that with each containing double digit levels. There is also an endless mode where you try to build the tallest structure, and you can compete online. Game Center is included for online high scores and achievements, and there are multiple types of Goos along the way.
The Good
If you've never played or never even heard of World of Goo you may not know what all the hubbub is about. Well quite honestly it's one of the best puzzle games of all time, and an outstanding physics puzzle game with such a unique idea. The constructing type game has been brought to iOS before, but all were in an attempt to bring the original World of Goo to iOS, and all previous attempts have come up short.
What makes the game so great is the puzzle aspects which are plenty challenging requiring a mix of thought as well as quick reaction. Every single level offers a different challenge whether you're building a tower, bridge, air balloon, chain, or many other things all while dealing with different obstacles and types of goos. There are regular black goos, then there are friction based goos, sticky goos, saliva like goos, and more that all require different tactics on your part. There is no one right way to build a structure, and you can get to the finish in a number of different configurations. The physics engine is simply outstanding so that every single goo reacts just as you would expect so you need to really think about making a stable tower. The goal of every level is to reach the finish pipe with a certain number of goo balls left over to be sucked up into the pipe.
There is the minimum objective, and then you always have a goal to reach more than that. All the extras you collect can be used in the endless stacking mode that is great by itself as you stack there are clouds indicating where other players have stacked to giving you constant live ranking and challenge. Making it through all the levels across the four chapters and epilogue is quite an undertaking, and will keep building for a long time to come. There is a story included to describe the entire world of goo, and set the stage for why you're building the different structures. There is plenty of humor as well, from the included sign painter giving you advice always, and a joke from time to time. The art style of the game is so imaginative, and truly creates a brand new world with graphics reminiscent of Invader Zim. The game has an outlandish theme, and the artwork looks great running on the iPad.
Now if you have played World of Goo on another platform whether that's PC/Mac or Wii Ware you know what the game's about. The question is how does it play on the iPad, and the answer is very well. It's so much easier to have the goo balls right at your fingertips rather than controlling a mouse or the Wiimote. You have so much precision as well as speed to place every goo exactly where you want it to quickly manipulate a falling tower. Also multi-touch is allowed to pick up and place multiple goos at once which changes up the gameplay a bit. There are multiple soundtracks that fit the puzzle theme well, and change depending on the type of puzzle and location your currently on.
The Bad
When there are a bunch of goos on screen moving very fast, like when an object falls from balloons, there is somewhat of a slow down. The game can be a bit challenging for newcomers especially in the tall tower levels or bridges. The physics can be off from time to time because of the bounciness of the goo structure which can cause the entire thing to tip even though weight looks equally distributed. Also the little temporary lines of how the goo will be placed sometimes don't actually represent of where a goo will be placed, or don't appear despite a goo being able to be added. There are occasions where you place a goo by accident, or it doesn't get added at all as it's too far away from the structure despite looking like it can be added. Sometimes you move the camera angle by mistake when trying to grab a goo as they are both controlled by the same action of dragging.
The Verdict
World of Goo finally comes to the iPad, and it's the perfect addition to the device. The game offers outstanding physics construction puzzles with an amazingly detailed theme and style. It's so much easier to control on the iPad with everything right at your fingertips, and a great version for both those who've played the game before, and brand new to the World of Goo. World of Goo is a should buy for $9.99 that builds upon a well built base. The game is the full computer version simply on the iPad.
Mentioned apps
$4.99
World of Goo HD
2D BOY
$0.99
Tiki Towers
GameHouse
$1.99
Moonlights
BonusLevel.org
$4.99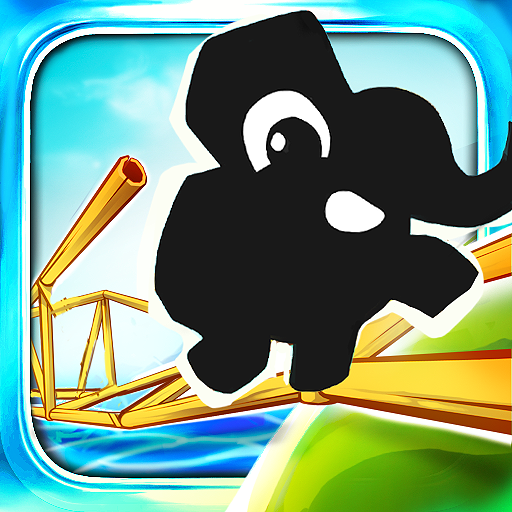 Bridge Odyssey
Gameloft
$4.99
Tiki Towers for iPad
GameHouse
$0.99
Huje Tower – AddictingGames
MTV Networks
Related articles