Review:
Big
Hit
Baseball
-
Looks
Like
A
Winner
February 22, 2011
Baseball season is starting up again with Spring Training around the league. If you're in the mood for some baseball action on your iOS device there's Big Hit Baseball. It's a new arcade baseball game that has a lot of scoring. The game isn't a complex realistic baseball game. It's a 2D fast paced hitting and pitching diversion.
Big Hit Baseball is made for iOS with swiping control mechanics throughout. You just swipe to swing, pitch, and field. The game is about speed and timing. You time when you swipe, and adjust how fast you swipe the screen. Now when you think of baseball it's usually a slow paced low scoring affair. That's not the case with Big Hit Baseball. You'll be involved in a 50 run game in only 5 innings of play. Pitching and defense is at a premium because scoring comes so easy. You'll be blasting the ball all around, and out of the park. The problem is the opponent will too. When you have a chance at fielding a fly ball you better catch it.
The Big Hit Cup series is the main attraction. There are three cups to win with each having a different difficulty. You play three rounds advancing to win the cup. The games go by rapidly, so you can fit them in on the go. You can also play multiple game series, and choose the number of innings. There is a showdown mode as well to instantly pit together two of the 20 teams. You can also play hitting, pitching, and fielding challenges. Game Center is included for online high scores and achievements to show off your Big Hit Baseball skills. The art style is reminiscent of the old arcade baseball games, and so are the sounds. Big Hit Baseball is more for the casual fan of baseball or games. It's a simplified version of baseball that is easy to pick up and play. It's fast paced fun where you can swing at the first pitch, and still knock it out of the park. The swiping mechanics are effortless, and there is never a slowdown in the gameplay.
It's not the most complex game either. There isn't much content, and the gameplay isn't robust. You can only swipe the screen so many times. Every single match-up plays practically the same. The gameplay just gets dull after playing for only a little while.
Big Hit Baseball (Universal, $1.99)
is well made, and simple. It might be too simple for its own good. The game is an easily consumable version of baseball without many complexities. The gameplay itself is fun, but becomes bland after only a few innings. Big Hit Baseball is not worth it, as there is just no lasting appeal. This is a game that seemed like a winner, but has no noteworthy aspects.
Mentioned apps
$1.99
Big Hit Baseball
Eidos Interactive Ltd
Free
Big Hit Baseball Lite version
Eidos Interactive Ltd
Free
Baseball Superstars® 2011.
GAMEVIL Inc.
$0.99
9 Innings: Pro Baseball 2011
Com2uS Inc.
$1.99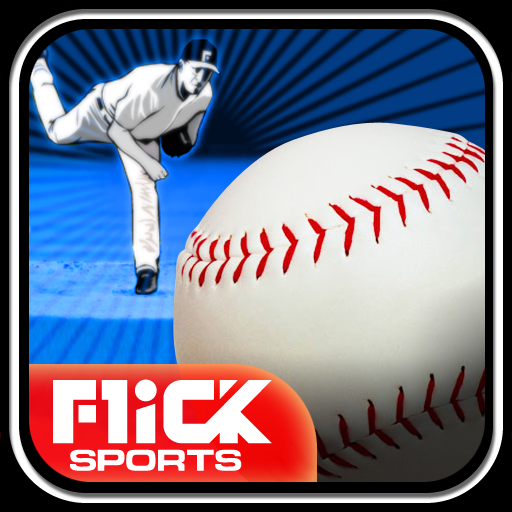 Flick Baseball Pro
Freeverse, Inc.
Related articles