Review:
Djay
-
Make
Your
Music
Say
Wow
February 8, 2011
When you want to throw down a mad flow it usually takes all kinds of equipment, and set up. Now that is no longer the case thanks to the
Djay app by Algoriddim (iPad, $19.99)
which gives you a full turn table on your iPad. The app connects to your iPad iPod music, and you can add whatever tracks you want or allow auto mix to take over.
Once you have your tracks added you can scratch the records, switch the best between the songs, and slow or speed things up. You have access to EQ controls as well as the wave form when slowing down music to allow for reverse, and skip to match up the beats. You can sync up the beats per minute for each track, or change it manually, and you can change which one plays louder, or switch between which track is playing. Djay really brings the complex nature of a DJ system to a very simple touch based form that is ultra responsive. It's effortless to add tracks and manipulate them throughout, and intertwine them. Scratching is so responsive, and authentic as well as the ability to slow things down, and reverse the record a bit.
You can record your sessions to create new mixes, and then can add the files to your computer by syncing with iTunes. Whether you're a novice or expert you can appreciate the combinations of all the options and ease of use. It really is a new way to DJ, and it even works with backgrounding and AirPlay to have your tunes all around. It's really an amazing experience cutting two of your well known tracks together at just the right intervals, and then hearing it playback. It's so effortless and intuitive to scratch a record, and do a bit of a replay to add emphasis, and prolong a great beat. It's a whole new way to experience music that you can just keep experimenting with for hours.
The app looks beautiful from the layout to everything in motion, and it even seems to improve the output of your music compared to the stock iPod app. One thing to note is that Djay doesn't work with DRM protected tracks which would be older iTunes purchases. The app is tons of fun for those who know nothing about being a DJ, and it is a great new way to do it for veteran DJs. The app will offer up a new appreciation for your music library though e price point could discourage users who just want to have fun with it, without any practical use. Djay is the perfect app for music fans, and is by far the best music app on the iPad, and one of the best overall apps that adds another quality functionality to the device. A should buy for $19.99 for all kinds of music fans.
Mentioned apps
$19.99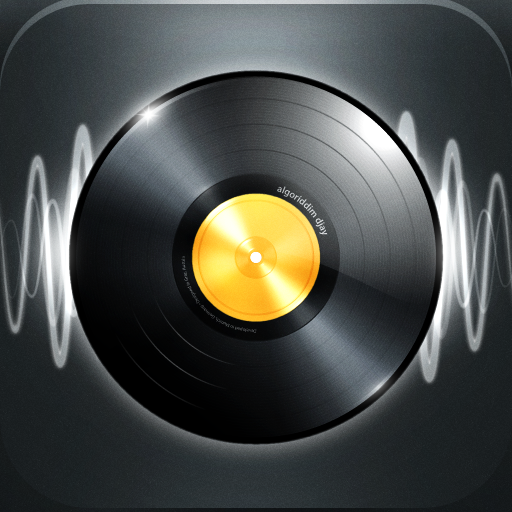 djay
algoriddim
Related articles