Review:
Tap
DJ
-
Mix
&
Scratch
Now
On
The
iPhone/iPod
Touch
February 9, 2011
If you love your music there's nothing quite like creating your own mash-ups with DJ skills. Now there are a number of DJ apps for the iPad, but not much for the iPhone/iPod Touch, that was until Tap DJ. Made for the 3.5" device it gives you DJ turntables on the touch screen for you to mix and scratch your iTunes music.
Tap DJ gives you all the DJ options you could want with scrunchable records, adding FX, and adjusting equalizer, as well as adjusting beats per minute, and flipping the volume between two tracks. You can record your mixes, add in pre loaded sounds, and even record your own voice. You can access your iPod library anytime, and then set up cues, and even use gyro scratch. The interface is extremely well made to add all these features for the iPhone, and never once does it feel cluttered. It's easy to scratch the discs, and flip all the options though very precise movements are tough with the screen real estate. Scratching, rewinding, and fast forwarding are the easiest abilities because of the size of the records.
Switching the audio between two tracks is simple enough with the one switch you can draw back and forth effortlessly. Changing the bpm can really change the entire mix, and it's just another slider. The wave forms are included in the center of the screen, but only a small portion is included, and it never really zooms in. In the Djay app for example when you tap the record to begin a movement the wave form zooms in so you know what particular beats to go to which can't really be done in Tap DJ. It's an enjoyable experience nonetheless, and will have you playing around with all your iTunes tracks. Just like in Djay the DRM tracks aren't supported based upon an Apple restriction so please know some info about your music library.
Tap DJ is for having fun on your iPhone with all your music, but it doesn't offer the precision necessary for a more advanced DJ. This is really DJ-ing for the novice user, and it does an excellent job at that giving you as close to full featured professional as possible with a 3.5" screen, though an automix feature would be nice. The best aspect is the $1.99 process tag which gives most iPhone/iPod Touch users everything they would want in a DJ app. Tap DJ is one of the best music apps around that gives you a new appreciation for your music, and will offer plenty of fun. It isn't software for a professional DJ, but for everyone else it is great. Tap DJ is a should buy for practically everyone at only $1.99.
Mentioned apps
$1.99
Tap DJ - Mix and Scratch your Music
Laan Labs
$19.99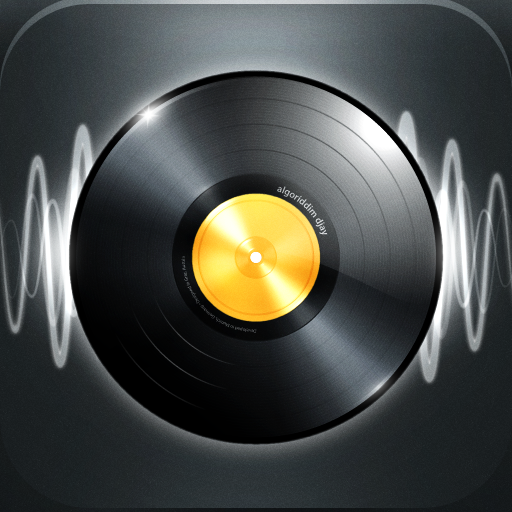 djay
algoriddim
Related articles