Runmeter
Update
Adds
New
Voice
Options,
Importing
Capabilities,
And
More
February 7, 2011
Runmeter
, Abvio's powerful exercise tracking app for iPhone, has just been updated to v5.0. This latest and rather substantial update adds new voice options, importing capabilities, a customizable stopwatch, and much more.
Runmeter
previously included a fairly decent text-to-speech option, but today's update addresses the concerns some users had with it.
Runmeter
now utilizes a professional text-to-speech engine, which has drastically increased the quality of the audio. It can be configured to speak 25 different announcements while exercising and is available free of charge. You are also now able to choose from 16 different voices and dialects to speak replies to your workout status updates from Twitter, Facebook, and the newly integrated dailymile. These voices are only available via in-app purchase and cost $.99 each.
The app also now supports the ability to import routes, which means you can race against your friends, family, or complete strangers. Imported routes display your competitor's location on maps and graphs, and allow you to hear your competitor's progress compared to your own. This new option also allows you to pre-map your exercise routes on sites like
dailymile.com
and bring them into the app using the industry standard GPX format. Imported routes can be included in your workout history as well. A detailed video on how to import routes and compete against your friends is included at the bottom of this article. Of all of the changes and additions to 
Runmeter
, my favorite has to be the customizable stopwatch. You can now change the type of data that is being provided to you by tapping on the settings icon located in the top left corner of the stopwatch. It allows you to choose from 40 different statistics, and is able to display up to six at a time. Notes can be added to your workout now as well by tapping the button in the lower left corner.
Runmeter
's other additions and enhancements include:
Improved responsiveness of speed and pace displays.
Added official distances and times that can be set for each route.
Added the ability to set the default route. See More > Settings > Stopwatch.
Added split pace / speed announcement type. See More > Announcements.
Added support for descent, kilojoules, and grade.
Updated to the latest Facebook integration library to fix unrequested log outs.
Fixed issue that caused iPod volume to stay lowered.
Improved cycling calorie calculations.
Changed GPX export to create segments between stops.
Runmeter
isn't the only one of Abvio's exercise tracking apps that received these additions and enhancements, however.
Cyclemeter
and
Walkmeter
have also been updated to v5.0, although it's worth noting that all three apps include the same features -- they are just branded differently.
Mentioned apps
$2.99
Runmeter GPS Running Stopwatch
Abvio Inc.
$4.99
Cyclemeter GPS Cycling Computer
Abvio Inc.
$2.99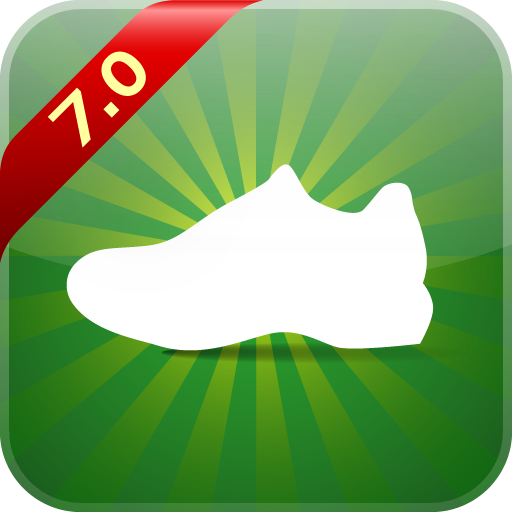 Walkmeter GPS Walking Stopwatch for Fitness and Weight Loss
Abvio Inc.
Related articles