Doodle
Jump:
HOP
The
Movie;
The
Doodler
Finally
Hops
To
The
iPad
March 24, 2011
Doodle Jump: HOP The Movie (Free) by Lima Sky finally brings the iPhone classic to the iPad. Well almost…
What the game really is, is an advertisement for the upcoming animated Easter kid-flick from Universal: HOP.
Doodle Jump: HOP the Movie is similar to the original Doodle Jump. You still tilt the device to have the hero, E.B. star of the film, jump from platform to platform. As always, you're avoiding obstacles, catching rides on rockets, shooting invaders and aiming for the sky.
It's a lot of fun, but it's not really the fulfilment of Lima Sky's promise of an iPad version of the game that just saw its 10 millionth paid download.
Instead of controlling The Doodler you control E.B., and instead of endless gameplay, there are levels to clear, but otherwise expect the familiar.
It plays beautifully and looks good enough to eat. I even found it easier to control E.B. on the iPad than on the iPhone version of this universal game.
The interface is vibrant, the execution excellent, and best of all the game is free. Which seems only fair since it is an ad-supported game.
The game has you bouncing off gummies and falling through candy-string platforms. There are no monsters or aliens to shoot; instead E.B. takes out baby chicks taking no prisoners in his candy-quest.
The Doodler does make a cameo appearance: E.B. follows his lead for a few seconds and then he's off to loftier vistas.
Just as the Doodler pops in to this new Lima Sky offering, E.B. is no stranger to the Doodle Jump world.
Since the last update of classic Doodle Jump you have been able to change the player name to HOP, which activates an Easter theme, and replaces the Doodler with E.B, but it's a skin, not a new game, and not on iPad.
One certainty is the game's appeal to kids. The easier theme, E.B., and candy-coated levels target the youngest players, the market for whom the movie is intended.
But, does it hold up for loyal fans out of short pants? That depends on you.
If you can work around controlling a bunny instead of a doodle and a little shameless self-promotion on the home screen, it's a really sweet game. It might even keep you busy until the Doodler himself finds a home on your iPad too.
Mentioned apps
Free
Doodle Jump: HOP The Movie
Lima Sky
$0.99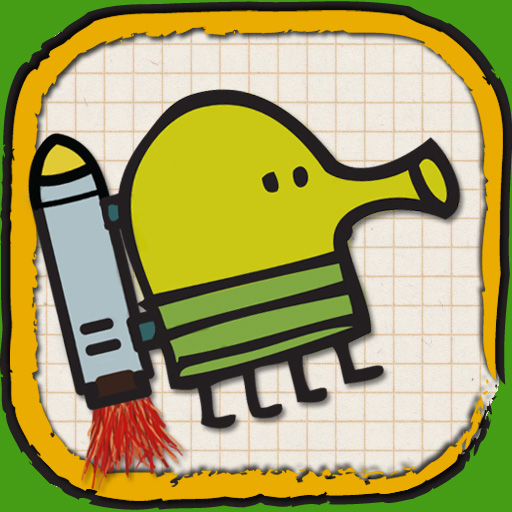 Doodle Jump
Lima Sky
Related articles