ForeverMap
Cuts
The
Cord
And
Will
Get
Better
With
Time
March 29, 2011
ForeverMap by skobbler (North America Edition) ($0.99) is a universal mapping and location service that follows a growing trend of data-intensive apps that don't rely on an active Internet connection. It features interactive maps covering all of North America as well as information on places of interest.
Perhaps you have been in a situation where you either have no 3G coverage, an iPod touch or a Wi-Fi only iPad, but still need to navigate to a destination. I know I have, and it can be surprisingly frustrating. ForeverMap attempts to alleviate these issues by allowing you to download maps beforehand; they are fully functional with or without being online.
The keystone feature of ForeverMap is a scroll wheel similar to that found on the popular 360 Browser. Using this, you can quickly find nearby stores, hospitals, restaurants, public buildings and more within a two, four or eight mile radius. It is beautiful and works well. Other features include individually installable maps, routes for cars or pedestrians, bookmarks and IdeaLog which allows you to make suggestions for future improvements.
It should be noted that this app seems to be geared towards finding businesses and points of interest more than actual addresses. It uses information from the OpenStreetMap project which has been referred to as the "Wikipedia of Maps." This database is built by users and is free to use for creative projects like ForeverMap.
Unfortunately, this project is still a work in progress, so the Wendy's on the corner might not even show up with the radius search. In reference to this issue, Appular from Skobbler made the following statement:
"…we should keep in mind that OSM (OpenStreetMap) isn't completely developed and its database isn't as robust as it has the potential to be. There will be some areas where the map will not know how to calculate or get to, simply because it's not in the database.
As more people are aware of this technology, more people will contribute, therefore taking what we have so far with OSM and making it 100x better."
The concept of ForeverMaps is great and the execution is fast and smooth, but a data-based app is only as good as the database it relies upon. That being said, for $0.99 you get more than you pay for, and this app will only get better with time.
Mentioned apps
$0.99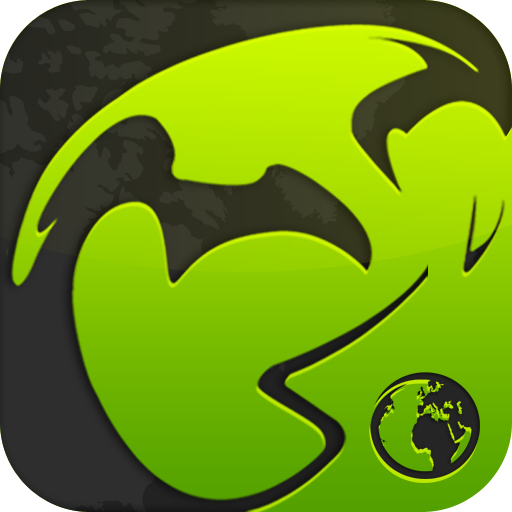 360 Web Browser | Download Manager and Firefox Sync
DIGITAL POKE LABS IT SOLUTIONS LLP
$9.99
Wikipedia Offline
Avocado Hills
$2.99
ForeverMap by skobbler (North America Edition)
skobbler GmbH
Related articles