GDC
11:
EA
Packs
a
Punch
with
Upcoming
Games
March 5, 2011
You can't have a Game Developers Conference without one of the biggest names in the industry, and EA was there with a number of great new iOS games to show. EA has changed their iOS strategy so much, and it was great to be able to chat with them about their upcoming releases, especially since most of their iOS ports to date have been somewhat disappointing. However, much of that has changed completely with their last three releases, as they were very well suited for iOS. In fact, it seems that EA has completely changed their whole approach to the App Store market. This week at GDC, they had both current and future games to show off, so let's take a look at a few of them.
Tiger Woods PGA Tour '12
EA hasn't touched
the series since 2009
, but for the 2012 installment, EA has redesigned the whole game from the ground up. The entire graphics engine has been redone, and it really looks great on the the iPad and the iPhone 4's retina display. The same control scheme as in previous installments returns in this version, where you drag your finger on the power meter to perform your shot. Tiger Woods PGA Tour '12 features the typical career mode, as well as a new "Tiger Challenge" with 20 mini-games. A Facebook challenge mode called "Closest to the Pin" is also included and lets you compete with your Facebook friends. One feature that didn't make the port from the console version is Augusta and The Masters, which is included for the first time on the console side only and won't be on the mobile version. And speakign of the Masters, the game is expected to launch during the last week of March just before the Masters.
Liqua POP!
EA is working with iChromo, developers of
Aera ($1.99)
, to publish Liqua POP! which is a new match three puzzle game. The game is surprisingly unique and engaging and is not just another match three. Colored water drops fall in from the top of the screen and you must drag your finger to combine same-colored drops. Once you create a big enough water drop, just shake your device to pop it. The physics engine is superb, and the water drops act quite naturally but with a little cartoonish flair. The game is composed of levels, and your progress is indicated by a frog on the left side of the screen. The game is an action puzzle experience that requires fast movements, especially when making combos. It's a bit reminiscent of a little known game called
Pinch n Pop ($0.99).
Liqua POP! is set to release on March 17th for the iPhone only, so check back then for more details.
Max & The Magic Marker
Another intriguing game from EA is Max & The Magic Marker, which is an adventure game combined with the stylings of
Touch Physics ($1.99)
. You draw shapes on the screen to manipulate the environment and you move through the worlds by drawing bridges, making balls to launch yourself on a teeter-totter, and by drawing bubbles to cross through dangerous areas. You collect ink for your magic marker as you go, and you have multiple obstacles in your way. The best aspect is that there is no one right shape to draw or method to use to advance through the puzzle. Overall, the game is great to pick up and play and has a nice puzzle-platformer feel. There will be 3 different worlds, and 58 levels. The game has a somewhat doodle/cartoon style, and will be coming to iPhone/iPod Touch and iPad. Max & The Magic Marker is expected to be launched in late March or Early April.
Draw Jump
This is another casual game that sends you on an endless ascent to the skies. You draw trampolines for the main character, Cosmo, to bounce upwards. Think of it like drawing the platforms for Doodle Jump. It's so easy to start playing, and the game is extremely responsive with regard to drawing the trampolines just the size you want. On the way skyward, there are obstacles, enemies, and sunflower power-ups, but there is no checkpoint system to save your progress, so you have to restart at the bottom every time. There are 11 levels that introduce new backgrounds and elements. The game is well done and quite enjoyable and is very similar to
A Moon For The Sky ($1.99)
. Look for it to launch soon on iPhone/iPod Touch and iPad.
Other Notes
In a few weeks,
NBA Jam
is coming to the iPad in a brand new HD version. It's the same game, but with a control scheme specially designed for the iPad. It also features a slightly adjusted camera angle.
Fight Night Champion ($4.99)
was just released on Tuesday. Their main boxing console franchise is finally on iOS, and looks to be the most full featured boxing game in the App Store. EA is also porting the popular PSP game Coconut Dodge to iOS. As the title suggests, you move back and forth, dodging coconuts that rain down from above. There are also various coins to collect. EA also showed
Scrabble Blast
, which is like Bejeweled Blitz, but set up like Bookworm. It's free and has been out for awhile, but is still worthy of mention. So EA has some great titles they are working on and some great ones that are releasing soon. Keep an eye out for them, but be warned that while EA has not provided Game Center support for any of their games, we've been able to confirm that, unfortunately, that's not going to change any time in the immediate future. [gallery link="file" columns="4"]
Mentioned apps
$4.99
Fight Night Champion by EA Sports™
Electronic Arts
$0.99
Tiger Woods PGA TOUR® BY EA SPORTS™
Electronic Arts
Free
SCRABBLE Blast
Electronic Arts
$1.99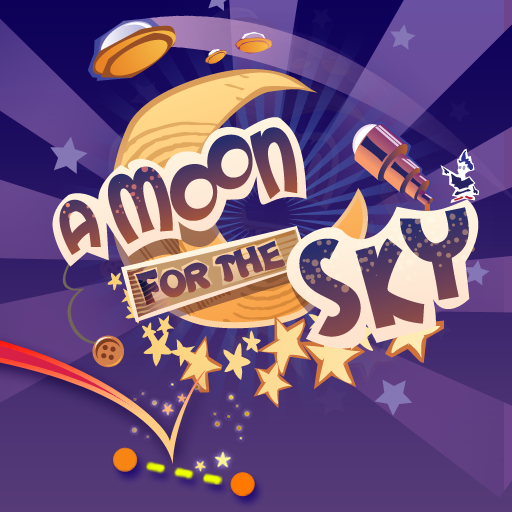 A Moon For The Sky
Bulkypix
$0.99
Pinch n Pop!
Chaotic Box
$1.99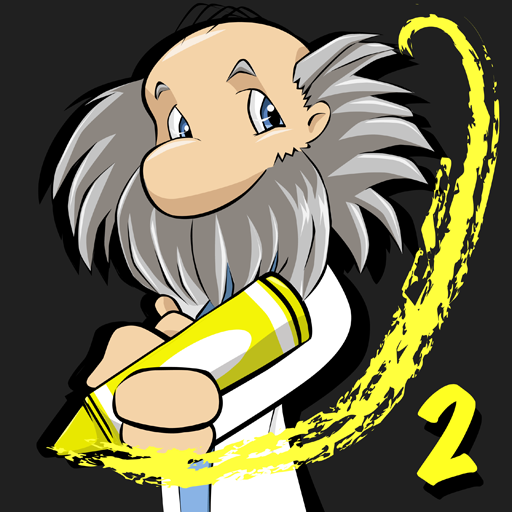 Touch Physics 2
Gamez 4 Touch
$0.99
NBA JAM by EA SPORTS™
Electronic Arts
$1.99
Aera
iChromo
Related articles