Avoid
Running
Into
Mall
Water
Fountains,
Parked
Cars
And
Potholes
With
Walk
n
Type
HD
[Giveaway
Included]
April 25, 2011
Walk n Type HD ($0.99) by Fingercoding is an app that will prevent you from … listen up … running into things while you are typing on your iPad! Want to write your boss an email while out on your morning walk? If you like to multitask while using your iOS device, this app is for you. The HD Version is optimized for the iPad and there is an iPhone version available called Type n Walk, which reverses the words in the title. I am going to go out on a limb here and guess that this is not meant for when you are driving a vehicle!
Did you ever see that video of the gal texting in the mall and she trips and falls into a fountain? If not, check it out on YouTube. Walk n Type HD is your solution to prevent this and other tragedies from happening to you. If you look down like I do while you text, you may avoid pets and small children, but you might run into a tree branch or other tall object if you do not hold it in the right position. It is helpful to hold your device at a little higher angle, which may feel awkward at first. A disclaimer on the app states "For your own safety, Fingercoding recommend to abstain from walking and typing at the same time." I guess the developer is counting on rule breakers so they can still earn their buck. In a litigious society, the disclaimer is probably necessary.
Walk n Type HD is one of those apps that I call a "wow" app. You might pull it out at a party or get-together, and create a moment of laughter and disbelief. This seems to fit the famous Apple slogan "There's and app for that."
Okay, enough with the fun. This app is actually not a dumb idea if you like to multitask. I did try it out on my morning walk, and I could see the ground ahead of me to so I could avoid all the potholes that we are suffering from in Minnesota right now. I could also still see out of my peripheral vision, so overall, I felt pretty safe. I held my iPad at a little different angle than I normally do, so I had a good shot of the ground below. This way I had time to react if needed. It actually does give you a pretty good comprehensive view of your surroundings.
Walk n Talk HD is fairly simple to use. When you open the app, it turns on your camera and the screen shows what is in front of you. The keyboard pulls up and you can type out your text right over the live image. Once you are finished with your message, you are able to send it as an email, or copy the text on to the clipboard. This allows you to paste it directly into another application. The iPhone version allows you to also post directly on Facebook, Twitter, or SMS. I think the iPhone version may be easier to use while on a walk, because the size of the iPad can get clumsy while holding it and trying to type. Keep in mind; the iPhone and iPad apps are different. Walk n Type HD only works on the iPad.
So let us know what you think of this idea and you will have a chance to win your very own copy! Please leave a comment or idea of how you might use this app if you win. Posts need to be made by May 2nd. We have several codes to give away!
Mentioned apps
$0.99
Walk n Type HD
Fingercoding
$0.99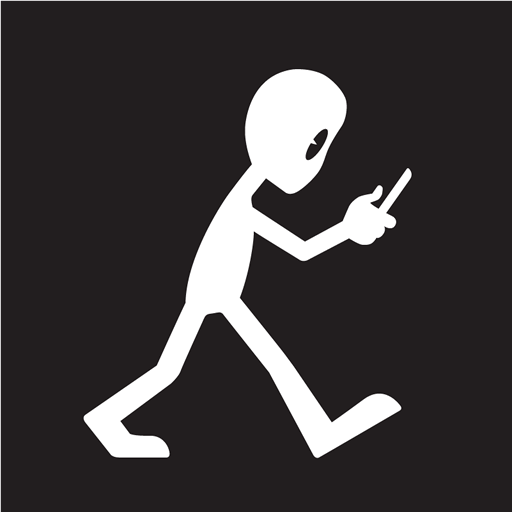 Type n Walk
CGactive LLC
Related articles