Bovine
Fun?
Holy
Cow!
Win
Catch
Freddy
Or
Tumbling
Freddy
With
A
Comment
April 27, 2011
Catch Freddy ($0.99) by Daniel Brandt and Tumbling Freddy ($.99) are two cow-themed games that have rolled onto the App Store recently.
Meet Freddy the Cow. He's fallen onto iPad in two quick-play action titles. They are simple games, but fun, well designed, creative first offerings from developer Daniel Brandt.
While they are intended for all casual gamers, they are both particularly well-suited and appealing to kids. There is virtually no learning curve for either, they can just jump in and play.
Tumbling Freddy is a little like Doodle Jump in reverse. But, instead of falling or jumping downwards off platforms you roll down using a surprisingly responsive little navigation bar.
The games ends when Freddy gets squished at the top, or plunges to his doom.
It took me a few games to realize you can continue to control Freddy mid-fall, once I did I was able to play for about 2-3 minutes are a time.
The game has power-ups you can roll or fall onto during Freddy's descent to buy time, or earn points. That's it. Simple premise, simple game, rated cute-G.
Check out the mini demo I made to see what you get:
In Catch Freddy, action meets physics, In this game multiple cow-orbs in a variety of colors tumble down a pegboard.
You glide a bar, think Arkanoid or Break Out, and your job is to catch the good cows, and avoid the lethal red ones.
You get a fixed number of lives; you lose them by missing good cows and catching bad ones. The game ends when you run out of lives or catch three reds in a row even if you have lives left.
This game has a little more depth to it than the former. The game-play doesn't last much longer, but more thinking is involved. You have to gauge how fast and via what path the Freddys, who drop at an increasingly frantic pace, will land, in order to decide on the fly which to catch first.
Catching three of any other color gives you power-ups or perks like slowed or faster game-play and score boosts, and catching a rare cow will toggle a bonus game board. Once more this game is cute and suitable for young gamers.
Again here's a super-short video to give you a peek:
These new Freddy titles are fun, and Daniel Brandt is a cool young talent who is dedicated to his games.
He already addressed some basic gameplay issues with an update to Catch Freddy, so you know he is responsive to user feedback.
But his did miss something, it still says "when catched" instead of "when caught" in the instructions. Just a note for Daniel and nit-pickers.
But the games have some actual game-related limitations which are more important to address. Since they pertain to both games equally we can look at them together.
The controls are responsive for the most part, but they can feel a little sticky in a pinch, especially in Catch Freddy.
Also there is only one single player mode. There are no achievements, no blitz or arcade modes, no multi-player options, nor integration into Game Center or OpenFeint.
There is only one basic and one bonus pegboard in Catch Freddy, and a single constant background in Tumbling Freddy. What you see is what you get. But I want more.
That said, Catch Freddy and Tumbling Freddy are amusing quick games to play when you need a three minute distraction that won't drive you to distraction.
But without any extra features, the Freddy the Cow games don't have much replay value. I have enjoyed them, my son, aged seven, really likes them, but I am looking forward to some variety in future updates or they'll soon be relegated to the "what was this again" folder on my iPad.
Both titles are, however, solid options for young gamers right now. For kids, repetition is a good thing.
Want to win a copy of either version to test it out for yourself? Daniel would love to get feedback so he knows what users want most in updates; he's really open and easy to talk to.
To win, just leave a comment. This time I need to hear why you would love cows your iPad. As usual, if you make me laugh, and specify which incarnation of Freddy you want, and you'll probably get a code. Yes, Even, even you!
Contest closes Thursday, April 28, 2011. 6:00pm PDT
Mentioned apps
$0.99
Catch Freddy
Daniel Brandt
$0.99
Tumbling Freddy
Daniel Brandt
$0.99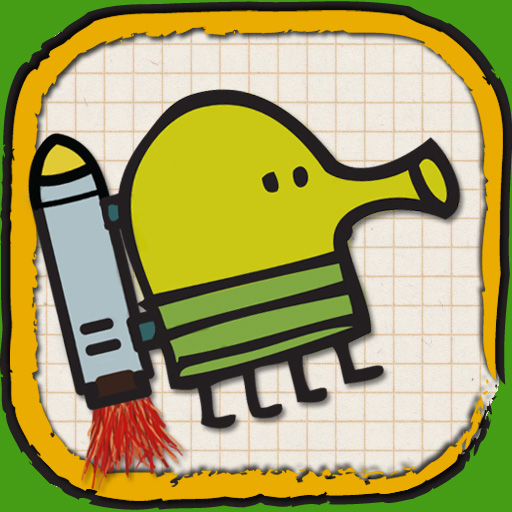 Doodle Jump
Lima Sky
$4.99
ARKANOID
TAITO Corporation
$0.99
BreakOut Mania PRO
SixHourSoft LLC
Related articles