Burning
Birds
Is
The
New
Hot
Bird
Game
You've
Been
Waiting
For
&
We
Have
Free
Copies
April 23, 2011
Burning Birds iPhone ($0.99) by Kamaji Multimedia (also launched today for iPad, 1.99) is the latest in a line of bird-themes iOS games that is likely to take up permanent residence on your iDevice. This one's a keeper.
Also, AppAdvice and Kamaji Multimedia have even teamed up to bring you five copies in the version of your choice!
The game is part match-three puzzler, part strategy challenge, part fast-paced action game, and all entirely too much frantic fun.
The object is simple: you are a bird on a wire and you have to move across a horizontal axis, dropping appropriately colored eggs to create sets of three. To succeed you have to explode a specific number of eggs per level, while avoiding getting burned.
The game starts simply, deceptively so. You get a clean pictorial instruction panel and you're off to drop your first egg.
Within a few levels the challenges, clever and unexpected ones, start to pop up. More colors come into play, as well as blocks and bombs, but those are to be expected in this genre of game.
But surprise! Soon you find yourself with up to five birds to manage at once, and you have to keep them constantly jumping to avoid the fatal electric current that travels across the wire. It can get pretty crazy and almost impossible to put down.
The game is set up like Angry Birds in that you have several environments and multiple levels on each. You need to complete one in order to unlock the next. You can earn up to three stars for each level, if you manage to grab the coins and act fast.
There are five worlds for a total of 75 levels, and each features a different kind of bird. With unlockable achievements, Game Center integration, and trying to perfect past levels. you get a lot replay value.
Kamaji Multimedia's first foray into iOS gaming is impressive; Burning Birds is surprisingly polished. The graphics are gorgeous in both HD and on a retina display and be forewarned: the theme song will get stuck in your head.
This is one of an endless number of games that describes itself as addictive, (which I'll still take over addicting any day), but this is the rare case where it's not just a over-done marketing ploy.
Burning Birds should come with a warning label for compulsive casual gamers. I'm already hooked.
There's not much to complain about. The only issue I found with Burning Birds (HD) is a slight lag between touch and bird-flight, which can be frustrating when you have several birds and a fast current in play. It's hard to get the timing right.
Tip: Hold the bird up by keeping your finger on it or drag it to avoid burns. It's particularly helpful with multiple birds in play.
Additional worlds would be great, but the developer assures me they, as well as new power-ups and birds species, are in the works for future updates.
In an App Store replete with great bird themed games like Tiny Wings and Angry Birds it's an unexpected treat to find an original concept, much less one that is so much fun. Burning Birds is a winner.
Want to win a free copy? You can leave a comment about why you need another new bird game or new gaming addiction and I'll pick the three that make me laugh the hardest.
And/or Retweet this and I'll also pick two winners at random from the Twitterverse. Make sure you are following us as we deliver the codes via DM. You can enter once per method for a total of two entries. Good luck!
Contest Closes Sunday, April 24, 12:00pm PDT - Good Luck!
Mentioned apps
Free
Burning Birds
Kamaji Multimedia
Free
Burning Birds HD
Kamaji Multimedia
$0.99
Angry Birds
Clickgamer.com
$0.99
Angry Birds Rio
Rovio Entertainment Ltd
Free
Angry Birds Seasons
Rovio Entertainment Ltd
$2.99
Angry Birds HD
Chillingo Ltd
Free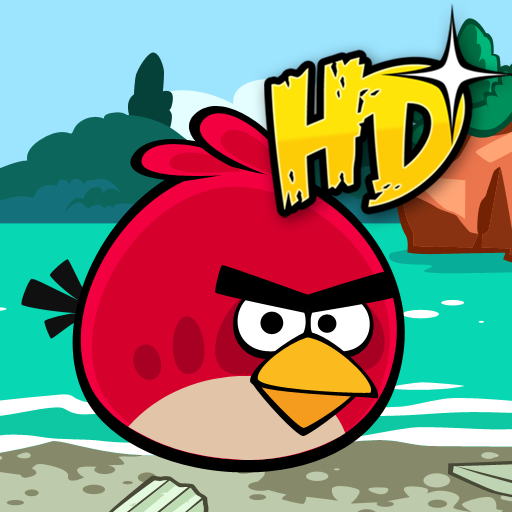 Angry Birds Seasons HD
Rovio Entertainment Ltd
$2.99
Angry Birds Rio HD
Rovio Mobile Ltd.
$0.99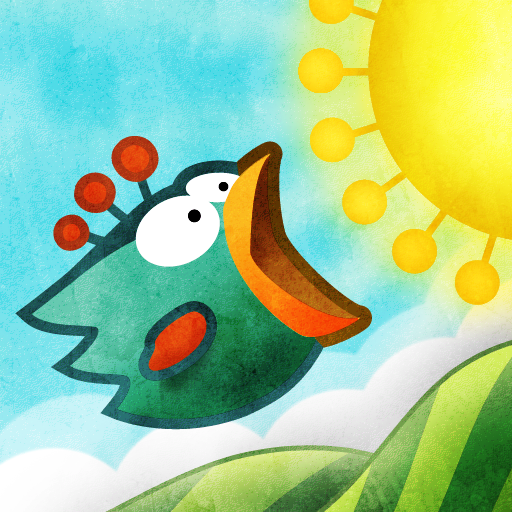 Tiny Wings
Andreas Illiger
Related articles