E-Magazines
Won't
Survive
Simply
By
Offering
Freebie
Issues
April 15, 2011
Thanks to a sponsorship from Adobe, the May 2011 issue of
Wired Magazine
for iPad
is being made available for free when it is released later today in the App Store, according to
AdAge Mediaworks
. 
Wired
, which released its first issue for the iDevice last June, will use the issue to introduce its readers to new sharing and shopping functions. But, are freebies the way to get new readers of e-magazines? According to
AdAge
:
The Wired app now lets readers post links to its articles on Facebook and Twitter, even if they haven't been posted on Wired's website yet or, in the case of app edition exclusives, won't be. The links lead back to specially created web pages that will encourage consumers to download the issue.
In addition to the social networking component,
Wired
is making it easier for its readers to buy those products subject to editorial reviews. By hitting a "Buy Now" button, users will be redirected to Amazon.com where they can purchase the item.
Wired
isn't the first publication to make one of its e-issues available free of charge. Currently, the latest issue of
Project
magazine is free, courtesy sponsorship from American Express. And of course,
The Daily
debuted earlier this year with a free promotion that lasted nearly two months. This suggests publishers are still trying to figure out how to expand its readership on the iPad. Unfortunately, free promotions don't change one fundamental problem with e-magazines: for the most part, they are still far more expensive than their print edition counterparts. As such, most are priced at or around the price they charge for issues at the newsstands, which is obviously higher than the cost per issue when bundled with a subscription. However, downloading an e-magazine is completely different than buying a magazine at the newsstand. As such, the prices of each shouldn't be the same. For example,
Wired Magazine
charges $3.99 for each monthly e-issue. This amounts to nearly $48 for 12 issues. On the other hand, the print edition sells for just $30 for
36
issues, or $10 for 12 issues when buying subscriptions. The same goes for Oprah Winfrey's
O magazine
, which sells for $3.99 for each e-issue, but just $1.50 per issue when you purchase a one-year subscription. It should be noted that neither publication currently uses Apple's new subscription model. As such, each monthly issue must be purchased separately. In other words, there are no subscriptions plans currently available for the e-magazines. One publication that seems to get it right is
Popular Science+
, which does use Apple's system. For just $14.99, you get 12 monthly issues of the e-magazine. This is just $2 more than a print subscription. According to a
TNW
commenter
, who seems to get it right:
"All the mags seem to be dead set on simply stringing together images of pages with some embedded "interactive" content. In other words, apart from the fact that I get to watch cheesy video, the iPad "experience" adds nothing to the printed version except multi-hundred-megabyte downloads. In terms of convenience etc, the iPad versions are worth *less* than the printed copies." [sic]
Wired Magazine
is a very good e-magazine. In fact, it adds enough enhancements to make it a terrific alternative to its print edition. Unfortunately, instead of giving customers a free issue, they should address what it charges normally. Adding social networking components and fancy "Buy Now" buttons won't make any difference. At $3.99, it is just too expensive for many prospective readers. Most likely, the May issue of
Wired Magazine
for iPad
will 'sell' a lot of copies. However, the June numbers won't be nearly as exciting. What do you think? Leave your comments below.
Mentioned apps
Free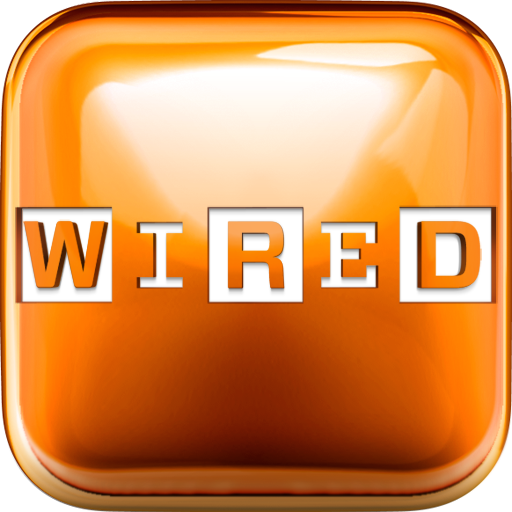 WIRED Magazine
Condé Nast Digital
Free
Project Magazine
Virgin Digital Publishing Limited
Free
The Daily
The Daily Holdings, Inc.
$3.99
O, The Oprah Magazine April 2011
Hearst Communications, Inc.
Free
Popular Science+
Bonnier Corporation
Related articles