Race
After
1977
Is
A
Wild,
Fun,
Radioactive
Ride
April 28, 2011
Race After 1977 ($2.99) by Xpect Games is a post-apocalyptic racing game where you compete against other survivors across five different nuclear wastelands. It features 3D graphics, nine vehicles, and Game Center integration.
Retro and grunge racers have been around for awhile, but few games have married the two in a satisfactory manner. At first, I thought the game would lean more towards the retro (i.e. Interstate '76 for the PC...one of my childhood favorites) than the grunge, but it turns out that Race After 1977 most closely resembles the contemporary and somewhat popular Uber Racer for the iPhone.
Race After 1977 is a wild, dirty ride. The ultimate goal of the story mode is to beat all other opponents, with the prize being the GPS coordinates for a rumored paradise. The focus is definitely more on racing than the story, which feels okay for the genre.
Races begin with a running start and finish with an extended victory lap. The AI opponents are smart, and the physics enable you to do a little bumping and grinding to gain an advantage. Jumping is also an integral part of gameplay which, when combined with the many alternate routes, makes for a nice level of strategy.
The graphics are good but not great. I have developed a hunch that the best looking iPhone games are top-down 3D games where the perspective sort of hides the flaws (i.e. Reckless Racing and Death Rally). Race After 1977 exhibits great styling and polygon count but the textures are too often blurry and the perspective feels somewhat skewed.
Although a recent update vastly improved the performance, the controls are still the Achilles Heel of this otherwise fun ride. The accelerometer mode is the most difficult to use, but using the touch or wheel controls make steering much more possible.
The story mode is full, and the style of the game oozes character, from the menus to the vehicles. You gain money after each race, but you can't use it to fit your ride with suspension, weapons, decals and other upgrades commonly found in similar titles.
Race After 1977 is a valiant effort from one of the little guys that mostly succeeds. You won't be disappointed if you are looking for a fun ride, but a few flaws keep this just behind the pack of some of the more popular titles.
Mentioned apps
Free
Race After 1977
Xpect Games
Free
Death Rally
Remedy Entertainment Ltd
$0.99
Reckless Racing
Electronic Arts
$0.99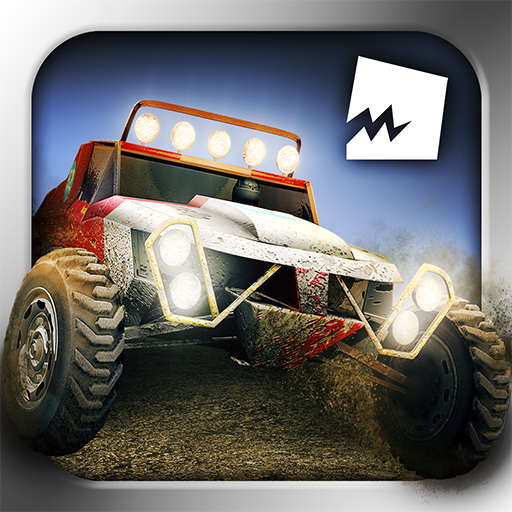 Uber Racer 3D - Sandstorm
Mad Processor
Related articles