QuickAdvice:
Artwork
Evolution
Lets
You
Create
Abstract
Art
With
Ease
May 11, 2011
Artwork Evolution ($0.99) by Paul Solt is an app you're going to get a real kick out of if you enjoy creating abstract art but don't have any actual artistic skills. Whether you want to create art for art's sake, or for iDevice wallpapers, you'll be able to make something beautiful with this app.
This app is really quite unique. The idea is that you start out with 100 pieces of top-rated abstract art with various shapes, forms, and colors. Tap "Select" and choose the ones you like -- choose as many as you'd like. Tap the "Evolve" button, and a whole new set of 100 pieces is evolved from the works you selected -- these are YOUR own unique creations, nothing that anyone has ever seen before! You are just using your artistic eye and a few taps of a finger. Like I said, no actual talent required. Once you have your 100 works of art, you can select some more and evolve again to create another 100 -- on and on as many times as you like!
Did you create a keeper? Well, just tap on the thumbnail of your work of art to blow it up full-screen size. Tap the send icon to bring up options for saving, sending, rendering to wallpaper (don't skip this step, or you'll lose resolution), or re-evolving your piece. I've saved a couple of my own favorites to use as unique wallpaper on my iDevices. I'm also going to use them as background in other apps (e-cards, photo collages, scrapbooking, etc.) You may find some of your work to be print-worthy, perhaps even something you'd want to frame and put on a wall.
I actually started out intending to review the newest app from this developer, Wallpaper Evolution, because I love creating wallpapers for my iDevices. Well, Wallpaper Evolution is fine, but what it really seems to be is a glorified advertisement for this app, Artwork Evolution. So, I'd suggest, if you have a buck to spend on a wallpaper app, that you spend it on Artwork Evolution -- you can certainly create your fill of wallpapers with it.
If you like what you see in my photos, you'll like this app (and if you don't -- well, this app isn't for you). Artwork Evolution is universal, so whether you have an iPhone, an iPod touch, an iPad, or all three, you can quickly and easily create abstract artwork to your heart's content.
Mentioned apps
Free
Artwork Evolution
Paul Solt
$0.99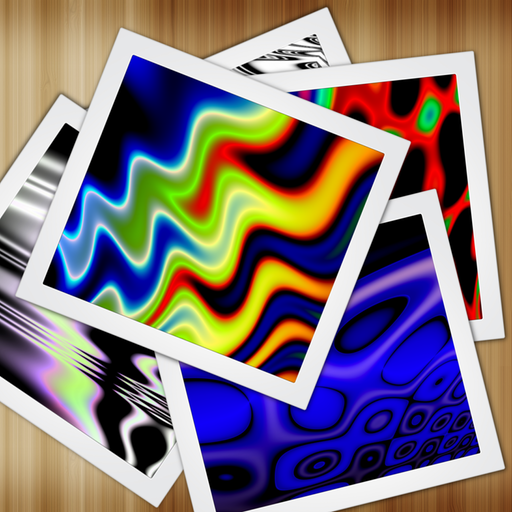 Wallpaper Evolution
Paul Solt
Related articles