Scarabeus:
Pearls
of
Nile
HD;
A
Logic
Game
With
A
Literal
Twist
May 7, 2011
Scarabeus: Pearls of Nile HD ($3.99) by Digital Reality is the new iPad port of the award winning iPhone game that bears the same name. It is one of the most original and challenging logic-puzzlers I've seen on the App Store.
I'll be honest; I was expecting a Luxor knock-off. I don't game on my iPhone, so I only discovered the title a few days ago when the HD version launched. It's been giving me a headache, but in a good way, ever since.
The games share an Egyptian motif, and there are orbs in play, but any similarity between the titles ends there.
Luxor is a match-three marble shooter, whereas Scarabeus: Pearls of Nile requires planning and a variety of quick actions and solving skills to succeed.
The goal is to guide marbles from a rack on top into appropriately colored rotating chambers. Each dial has four empty slots with a color in the center to let you knows which pearls belong where.
The pearls drop into play one at a time, the previous one has to have entered a dial for the next to fall. But don't take too long picking a spot, or the rest will explode.
You score when the dial has four matching balls. Simple, right? Well, not so much…
To get four like-colored marbles into place requires tapping, swiping, and gear-turning, while puzzling out how to best use springs, color changers, blocks, arrows, trap doors and "wild" rainbow pearls to get everything in place. Still sound simple?
Then add speed to the mix and collecting gems for score boosts and what you have is a peculiar slow-motion chaos.
I read some complaints about the graphics in reviews of the iPhone release. While I haven't seen it, the HD version is sharp, and crisp. The controls are spot-on, and if you achieve pearl-collecting success on the 40 plus levels, you can brag via OpenFeint and Game Center.
This is not a flaw, more of a warning: Scarabeus is neither for the intellectually meek nor those lacking dexterity. It's also not for those in a hurry.
Here's the demo, see for yourself:
This is not a game that allows you to settle into a groove of repetitive motions. It keeps you on your mental toes and fully engaged. I'm generally a pretty good puzzle gamer and this one wore me out.
Do you remember, as a kid, trying to tap your head while rubbing your belly? Try it, if you haven't. That's the kind of hard this game is. Doable, but it requires a sort of mental splitting.
If you are looking for a truly casual game, this isn't it. It looks casual, but it's not a game to be played while chatting or watching TV.
But, if you want to a game that will have you solving in your dreams, Scarabeus: Pearls of Nile HD is definitely a serious challenge.
Mentioned apps
$3.99
Scarabeus: Pearls of Nile HD
Digital Reality
Free
SCARABEUS – PEARL OF NILE
Digital Reality
$2.99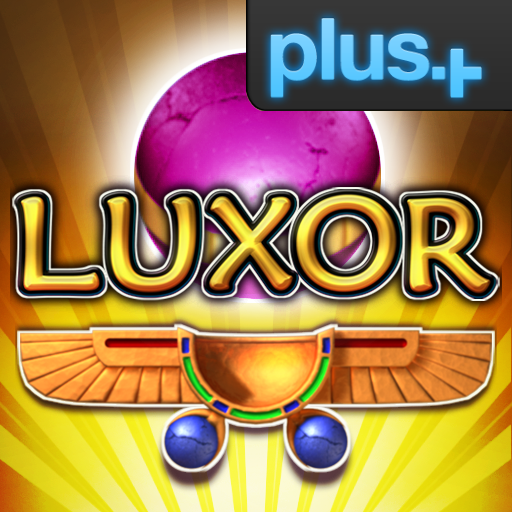 LUXOR
MumboJumbo
$4.99
Luxor HD
MumboJumbo
$4.99
Luxor: Amun Rising HD
MumboJumbo
Related articles