Free
Version
Of
Popular
Craigslist
App
Now
Available
June 8, 2011
For the first time,
Lifelike Apps
has released a free version of its popular
Lifelike Craig HD
app. The app allows users to surf the
Craigslist
website within an interface that looks like a realistic newspaper classifieds section. The universal
Lifelike Craig Free
includes all of the features of the regular version app except it is supported by ads. Thanks to a previous update, the app now allows users to search from the home/categories page as well as search multiple locations as once.  Both save users time between searches. Plus, search queries may be saved. These are shown on the app's main screen under "Searches," making them easy to find. However, what sets Lifelike Craig apparent from the competition is the inclusion of finger gesturing technology. Remember the days when searching the classifieds section of the newspaper required a pen or pencil? How you circled those ads most important to you, while crossing out those that weren't important? The same functionality has come to the Lifelike Craig HD app. Using a circle motion automatically adds a listing to your favorites, while a Z motion across an ad crosses it off, just like with a real newspaper! Get lost? Lifelike Craig HD now makes finding answers to your questions that much easier with an improved FAQ page.
Lifelike Craig Free
is available now in the App Store.
Lifelike Craig HD
is priced at $0.99 for a limited time.
Mentioned apps
$0.99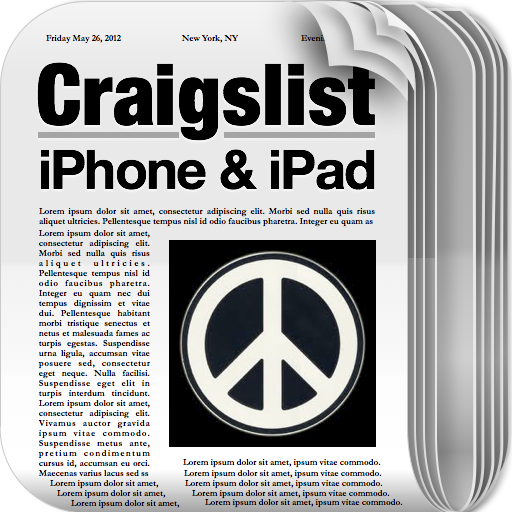 Craigslist
Lifelike Apps, Inc
Free
Lifelike Craig Free - Craigslist for iPhone and iPad
Lifelike Apps, Inc
Related articles