How
Long
Can
You
Survive
Unicorns
And
Rainbows
In
Techno
Kitten
Adventure
June 16, 2011
Techno Kitten Adventure (Free) by Elite Gudz is like Nyan Cat!, your favorite rainbow poptart kitty, but with better graphics, music, and controls. As soon as I saw this gem in the App Store, I immediately thought, "I must have this!"
Upon opening the app, you're immediately greeted by a bright, flashy main menu. The obese, blinking cat on this screen gives you just enough laughs to prepare you for the jet-packing kitten fun that awaits you on the next screen.
Enjoy the techno/dance music and flashy graphics, which alone are enough to get you to love this game. The incessant mewing from your kitten companion every time you hit an obstacle (and every time you hit a button) is both ridiculous and amusing. Eventually, though, it drove my own cat insane and I had to try harder not to lose.
Touch your screen to employ your kitten's jetpack and find your way through a ridiculous number of obstacles. The goal is to see how long you can keep techno kitten alive, without becoming distracted by unicorns and constant flashing to the beat of the music.
Run into something? No problem! You'll almost immediately re-spawn and start over. Don't let your surroundings distract you or you'll pay for looking at that shiny rainbow with your life! If you feel the need to upgrade your "kitteh," you can buy three other expansion packs. Each pack includes a new kitteh, music, and a world with new distractions.
With Game Center support and non-stop (seriously, it never ends) fun, this game is definitely staying on my phone. And it doesn't hurt that this flashy, endless entertainment comes to you at the awesome price of free! This one's a winner!
Mentioned apps
Free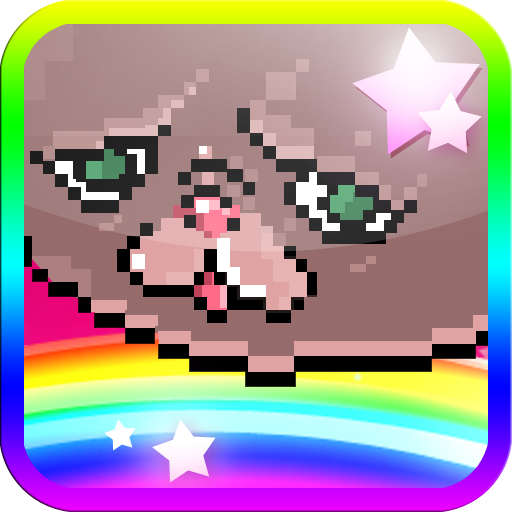 Techno Kitten Adventure
Elite Gudz
Free
Nyan Cat!
Marc Ellis
Related articles