Deathsmiles
Is
Another
Title
From
Cave
That
Doesn't
Disappoint
July 8, 2011
デススマイルズ ($4.99) by CAVE CO.,LTD. is the iOS port of the popular Xbox 360 game of the same name.
If you're a "bullet hell" fan, then you probably have heard of CAVE CO., LTD. If not, you should familiarize yourself with them. They make some great shoot-em-ups (shmups) that were available on consoles, and have also ported them to your iOS devices. We've previously reviewed Dodonpachi Ressurection and ESPGALUDA II on the site, and now we're going to cover the latest entry -- Deathsmiles.
Before we get into the game, Deathsmiles is different than the traditional shmup game. There are no ships in this one. Instead, you control a female character as she shoots horizontally. This game is more like ESPGALUDA II rather than Dodonpachi Resurrection, just in horizontal form. It's different enough to provide a completely unique and fun experience.
There are two game modes in Deathsmiles: iPhone and Arcade. The iPhone mode features its own original story and a new character to play: Tiara, the princess-turned-sorceress. She must save Giverado, and it's your job to help her accomplish that. Arcade mode is the same as the console version, and allows you to play as one of the four "Angels" as they are lost in new worlds.
The princess and the four Angels are all designed like gothic anime characters, which I found to be pretty cool. The music kind of reminds me of something like Castlevania, which is fitting, since this is a "gothic horror shooter."
Also, each character has their own little companion pet that will attack with you. This is useful by helping you cover more air with attacks. The color of each character's attacks will be different, and they all use a different magic element that is uniquely their own.
Controls in the game are easy enough. For movement, you simply drag along the screen. You don't need to have your finger directly on top of the character, and it's not recommended either, because you probably won't be able to see very well. There are different button layouts as well if you want to tinker around with it to find one that's suitable for you. I stuck with the default controls, as they seem to be fine.
Several buttons will be on the bottom right of the screen: Lock Shot, Left/Right Shot, and Laser.
The Lock Shot will enable a circle on the screen, and any enemies that are in this circle will automatically be targeted.
Left/Right Shot will make your character switch the side she is shooting at, and you'll be making fairly regular use of this button. Enemies will come at you from both sides throughout the levels, so be prepared to switch on-the-fly.
Laser will turn your shot into laser beams, which are stronger than your shot attacks. If you use the laser in power-up mode, it will get you more point items than usual.
You may now be thinking "Point items? What are those?" Whenever you kill enemies, they will drop these point items. You should collect them, because if you get 1000 of them, you can activate your power-up mode, as I mentioned. You will remain in this mode until the count of point items decreases to zero.
Like with all shmups, your goal is to destroy all the enemies and avoid being hit by the bullets that will be everywhere on-screen. If you do get hit though, if you have magic stock (displayed on the screen), your Summoning Magic attack will be triggered. This attack erases all enemy bullets on the screen. If you don't have stock available, your character will take damage.
In the iPhone mode, enemies may also drop treasure chests and other equipment. Point items will also be converted into gold at the end of levels that you can use in Sakura's Shop.
Sakura's Shop is available only in iPhone mode, so unfortunately, you can't upgrade the powers and equipment of the Angels, only Tiara. Sakura will have Weapons, Crowns, Dresses, Shoes, Jewels, and Items.
Each of these upgradeable items will increase your stats in the suitable category: Shot, Laser, Lock, Magic, Defense, and Guard. Items include stuff like more lives and continues. Checking Sakura's Shop often is recommended, because she is always getting new stuff in.
Game Center and Openfeint are supported for leaderboards and achievements.
So if you're a bullet hell shmup fan, then what are you waiting for? At $5 compared to the console version that costs about $30, this is a no-brainer. Pick up this excellent title from Cave!
There is a free Lite version available. Deathsmiles will only run on the following devices: iPhone 4, iPhone 3GS, iPod Touch 3rd generation and above, and iPad devices.
Mentioned apps
$11.99
DEATHSMILES
CAVE CO.,LTD.
Free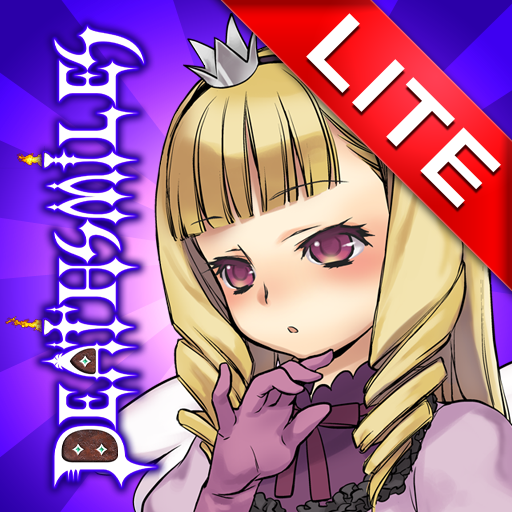 ??????? LITE
CAVE CO.,LTD.
$7.99
ESPGALUDA II
CAVE CO.,LTD.
$7.99
Dodonpachi Resurrection
CAVE CO.,LTD.
Related articles