Sonorasaurus
Rex
Makes
Deejaying
Gorgeous
On
The
iPad
July 22, 2011
Sonorasaurus Rex ($14.99) by Pajamahouse Studios is perhaps the greatest competitor to Algoriddim's ever-popular djay iPad app, offering similar deejaying capabilities with a different face.
Unlike djay, though, Sonorasaurus Rex doesn't try to hook the masses and the dabblers, but rather the industry man who needs rock-solid performance and none of the clutter.
Sonorasaurus Rex is a deejaying app for the iPad, which means it allows users to play up to two tracks simultaneously, and then crossfade or beat mix between them. This is achieved using the app's two virtual decks and the crossfader that rests below, as well as the tempo sliders and volume rockers to the sides.
Users have several levels of control over the playing tracks, including fine tempo tuning, gain sliders, a three-band EQ, and six different in-app effects that can be adjusted to the deejay's liking.
Naturally, there are volume sliders for both decks, as well as the master output. And to top it all off, there's even a neon-studded track scrubber, making it easy to zip to the beginning of a tune.
Besides its plethora of control options, Sonorasaurus Rex' other biggest feature is its design: The app is sporting one of the coolest art styles I've seen on the iPad. Sonorasaurus Rex is big on pastel-toned lights, and looks like a neon sign.
Beyond the aesthetic, though, every feature you could want during a mix (volume sliders, EQ, crossfader, effects, etc.) can be found on the single panel that comprises the app, like a light-encrusted piece of deejaying gold.
But no matter how easy Sonorasaurus Rex' design is on the eyes, its features are anything but simple. Unlike djay, the app doesn't coddle users by offering automatic beat syncing or even automatic BPM recognition. Wannabe deejays will have to manually tap along for thirty seconds before an average beat can be concocted.
The end result is an app that's much harder to gain competency with, unless you have an actual deejay nearby to help you out. User's are expected to learn to beat mix themselves, and though the app includes an absolutely killer waveform viewer (complete with pulsing dots to visualize each beat) it's not quite enough to simplify the process for the common man.
For the professional, however, Sonorasaurus Rex is much more of a playground. The app was rock solid during my test mixes with it, though it did take some getting used to.
The beat sliders can be adjusted for sensitivity, but work very well right out of the box. Likewise, I found the cueing controls sturdy and functional, even without djay's visual deck representation.
Loading tracks has been smoothed with the latest update, thanks to iTunes integration, but it's not yet a complete process: Users still can't access their iPod playlists, which is how most deejays I know (myself included) organize mixes.
On the whole, there isn't much I would change with Sonorasaurus Rex. It's a visually striking way to create mixes, and its professional grade quality gives it a leg-up over the competition. The included effects, for example, sound excellent and won't be found in other deejaying apps on the iPad. Likewise, the included ability to split output three different ways makes pre-cueing a dream.
Sonorasaurus Rex may yet replace djay in my live rig, but for now it's obvious where the mass appeal will be. Without any automated beat mixing features to coddle new dabblers, Sonorasaurus Rex is almost certainly an app for the casual deejay and up.
This is far from a drag, however. In fact, the presence of a professional deejaying app on the iPad is a tremendous boon for mixers everywhere. Just be prepared to learn if you want to mix at Sonorasaurus Rex' table: The app will test your mettle before it starts bringing the beats.
The app is a bit pricey, clocking in at $14.99, but that's still much cheaper than even the most basic of analog deejaying setups.
Mentioned apps
$19.99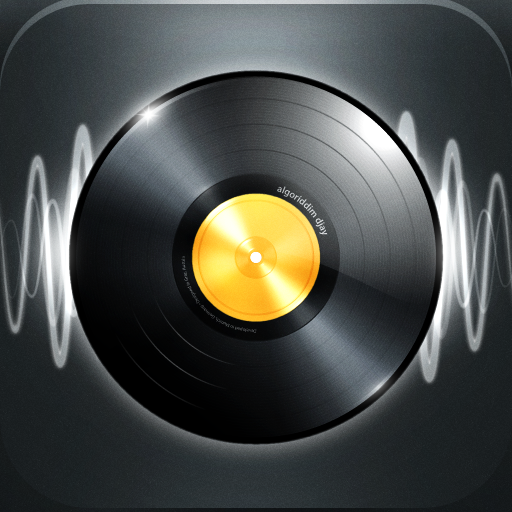 djay
algoriddim
$9.99
Sonorasaurus Rex
Pajamahouse Studios
Related articles