Don't
Like
Charlie
Sheen's
Tweets?
Shoot
Them
Away
With
Fantastic
New
App
August 5, 2011
Tweet Hunt
is a fantastic new game that recently arrived for the iPhone/iPod touch and iPad. It turns Twitter into a sling shot game where active tweets serve as birds ready to be shot down. Created by
Jared Kroff
, the game has fast-become one of my favorites, especially on the iPad. Like slingshot play in the wild, Tweet Hunt's goal is simple: hit as many targets as you can. Of course, like with all great games, this one becomes more difficult as you get through each level. Once a level is completed (meaning you've lost) you'll see a lineup of each bird you've hit or missed along with his or her Twitter feed. Tweet Hunt includes four modes, each which is slightly different than the next.
Celebirdies
is far my favorite. Here, Tweet Hunt lines up some of Twitter's most active celebrities and lets you shoot down tweets from their followers. "Kill" enough followers, and you'll soon have a change to take out the celebrity too. As an added bonus, each celebrity is represented by a bird that looks like, or has something in common with, the actual person.
For example, Donald Trump's (@realdonaldtrump) bird includes a nasty piece of hair on top, while Charlie Sheen's fowl (@charliesheen) is a tiger bird. Plus, the more tweets you shoot down, the more points you gain. These points are used to unlock additional celebrities. Celebrities you must unlock include Demi Moore (@mrskutcher), Katy Perry (@katyperry) and more. Meanwhile,
Top Trends
mode identifies some of the most popular topics of the day and transforms them into birds that must be eliminated. For example, today's topic is #wheniwas13. The
My Tweeps
mode takes all of your most recent tweets and turns them into birds. Naturally, the more birds you shoot down the longer your game play. This is the only mode that requires an actual Twitter account to play.
One disadvantage of Tweet Hunt is that you cannot play the game unless connected to the Internet. While this makes sense (given that the game uses active tweets by design), it is a limitation worth mentioning. Still, the
Practice
mode has this covered. Here you can play the game even when offline. Finally, for those too young to see some of the more crass Twitter comments, Tweet Hunt includes a content filter, which is a nice touch. I can't say enough about
Tweet Hunt
and it comes highly recommended. Best of all, it costs just $.99 and for that you can play the game on any of your iDevices. Download it today in the App Store.
Mentioned apps
Free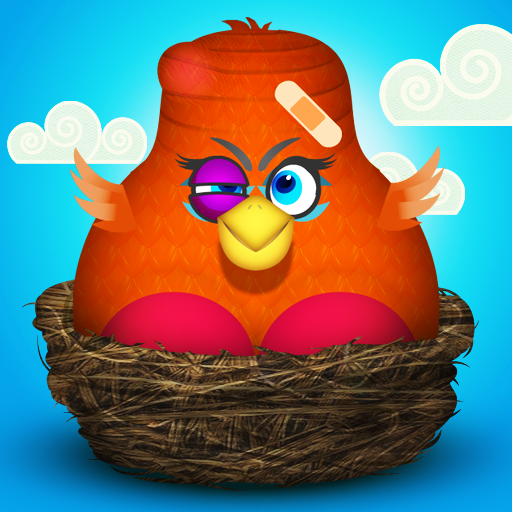 Tweet Hunt: Celebirdies
Jared Kroff