Fight
Pirate
Monkey
Zombies
In
Draw
Slasher
August 23, 2011
Draw Slasher: The Quest ($2.99) by Mass Creation Sp. z o. o. takes the stylized animation of cartoons like "Samurai Jack," and combines it with the stylized violence of "Kill Bill."
You play as Hanzo, a ninja who must fight his way through a horde of pirate zombie monkeys (what's not to like?). Controlling Hanzo is simple enough -- tap the screen to move in that direction, and draw a line across the screen to swing your sword. The stamina level of Hanzo determines how long your sword stroke will be.
Orbs for experience points (XP) are earned by slashing zombies. Once you have enough XP, you can go to the dojo to upgrade your health or stamina. The best part is that this is all done on the fly. You won't lose your spot in the game, or have to wait until the end of the level. Upgrade and resume killing.
Throughout the game you can earn special attacks. After you've built up enough "ki" energy, you pinch an orb that initiates the attack. Swipe which one you want to use, and Hanzo will execute it.
In addition to the quest mode, the game also offers challenges (such as tower defense or endurance), survival mode, and multiplayer (through OpenFeint or Game Center).
My only nitpick to speak of is having to pinch the ki orb for special attacks. It wasn't as responsive as the sword swipes, especially when needed in a hurry.
Otherwise, everything about this game is awesome. Gameplay is simple and intuitive, the levels are fun to play, and the overall look and feel are great. There is even interactivity in cut scenes. You can't mess with that.
GIVEAWAY: Now that I've whetted your appetite, what would you say to a chance to win a copy we are giving away? Just leave a comment on this post with a valid email address (so we can contact the winner) by Wednesday, August 24, at 4 p.m. PDT. We'll pick the winner randomly. Good luck!
Mentioned apps
$2.99
Draw Slasher: The Quest
Mass Creation Sp. z o. o.
$0.99
Draw Slasher: Dark Ninja vs Pirate Monkey Zombies
Mass Creation Sp. z o. o.
Free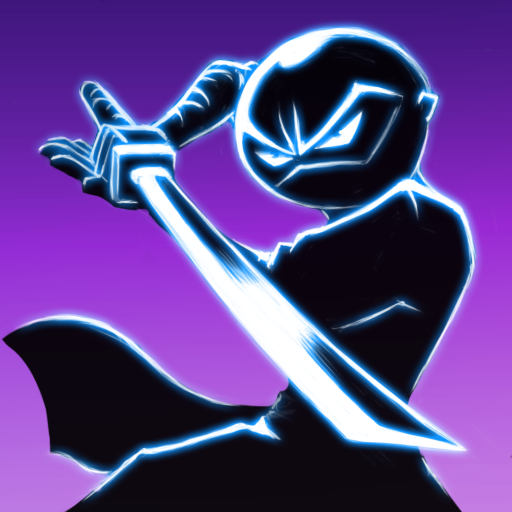 Draw Slasher: Prologue
Mass Creation Sp. z o. o.