Feed
Tombo
The
Sashimi
Loving
Cat
In
Fatcat
Rush
August 30, 2011
Fatcat Rush ($0.99) by Tomodomo Oy is a fun, side scrolling action game where you control Tombo, the pudgy, sushi loving tomcat who just loves to eat.
Games with birds may be getting a little stale, but there can never be too many cats in the App Store or on the Internet. Especially adorable fat cats eager to eat everything in sight.
Tombo's favorite foods are sent to him by a hot air balloon, which sadly, breaks in a storm, sending food flying every which way. It's your job to help Tombo collect all the food to fill his growling tummy.
In Fatcat Rush, Tombo continually runs forward up a spiraling tower, collecting food along the way. You don't control his running, but you must jump and speed forward using buttons on each side of the screen. Hitting the jump and the speed buttons simultaneously will cause Tombo to do a diving leap, which is useful for collecting some of the food.
Running into objects such as wooden beams and crates will cost Tombo a heart, but luckily milkshakes that replenish your hearts are scattered around the level. Gobbling up lots of food will fill Tombo's tummy meter, giving an extra score bonus.
The goal of each level is, of course, to eat as much food as possible, earning a high score. It's relatively easy to get to level 15 (all levels share cheeky food related names such as breakfast, 2nd breakfast, elevenses, etc.), but collecting all the food and getting the highest possible score is much more challenging. There are some levels with difficult jumps that will send you back down to the beginning of the tower if not properly executed.
While there are achievements and high scores recorded in the app, Fatcat Rush could use Game Center integration to share and compare scores with friends.
Fatcat Rush is not entirely without problems, as it sometimes freezes up for a few seconds in the middle of heavy action, but an update is scheduled to fix the problem and to add some new game features.
Some of my favorite games on the iPhone are simple, continuous games like Tiny Wings that I can pick up and put down at a moment's notice. Fatcat Rush is one of those games, and it's inexplicably addictive. If you're looking for a simple, fun game to pass some time, Fatcat Rush is a great choice.
Mentioned apps
Free
Fatcat Rush
Tomodomo Oy
$0.99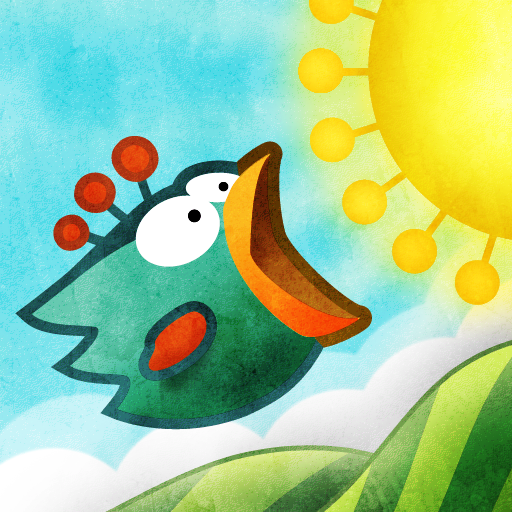 Tiny Wings
Andreas Illiger
Related articles