MiniMash
Mixes
Up
Tunes
From
Your
iPhone
And
iPad
September 1, 2011
MiniMash ($1.99) by Iglesia Intermedia simplifies the tricker parts of deejaying, thus making it a mostly automated way to mashup two different tracks from your iPhone or iPad.
The app's controls are fat and easily managed, just like its feature set. Though the experience is smooth overall, MiniMash is still more likely to please casual mixers than hardcore mobile deejays.
MiniMash, like djay and Touch DJ Evolution before it, provides a user interface for deejays to create mixes on the go. Songs can be pulled directly from the user's iTunes library, but must first be analyzed before entering a mix. Once tracked, songs go into one of MiniMash's dual decks.
Unlike djay, which provides an extensive amount of control over the mix, MiniMash takes a more minimalistic approach. There are no beat sliders or complicated pitch controls offered here, though a single button set can alter the pitch. Instead, the standard turntables have been replaced with double play/pause buttons, and all of the legwork is performed underneath the app's hood.
Beat synchronization and pitch matching are done automatically when two songs are loaded. There's a slider along the top of the app for managing overall beats-per-minute, but all the more powerful controls are left out of sight.
Obviously, this won't be a good fit for the veteran deejay with a competent knowledge of beat sliders and pitch control. However, for the common user, the mixes really do sound quite good.
Beat matching worked like a charm, no matter what tunes I threw at the app. Likewise, the pitch control was usually spot on. There's no way to jog a track forward or backward, which is a bit of a pain. However, considering how solid MiniMash's syncing abilities are, only serious mobile deejays will miss the functionality of a good trackpad.
I do wish the app had come with an easier way to search for tunes, though. Songs must first be put into a playlist before they can be seen in MiniMash. Granted, most of my favorite deejaying tracks are already sorted into playlists, but dropping a tune from my regular iPod stash proved next to impossible without a quick search bar.
I also would have appreciated an easier way to scroll through loaded tracks. MiniMash catalogs every beat from the beginning of the song to the end, but doesn't provide an easy way to move through them.
Despite the flaws, MiniMash is the perfect utility for the casual mixer looking to create a quick mashup. With excellent, automatic beat synchronization and pitch control, it has never been easier to test a new song combination from your iPhone.
Mentioned apps
$19.99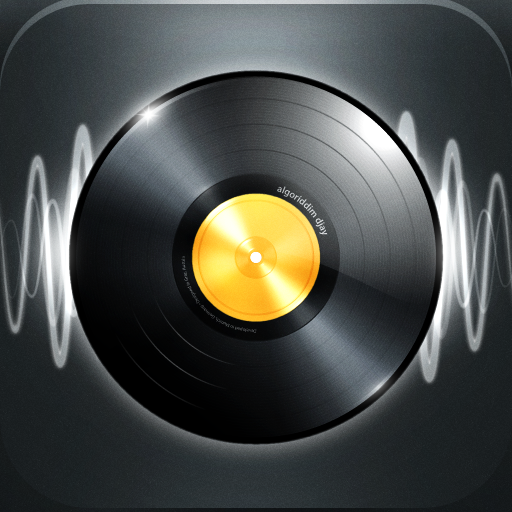 djay
algoriddim
Free
Touch DJ™ Evolution - Visual Mixing, Key Lock, AutoSync
Amidio Inc.
$1.99
MiniMash
Iglesia Intermedia