Touch
DJ
Evolution
Provides
A
Unique
Way
To
Deejay
On
The
iPhone
&
iPad
August 2, 2011
Touch DJ ™ Evolution (Free) by Amidio Inc. takes a unique approach to beat mixing on the iPad and iPhone.
Thinking differently than other popular deejaying apps, Touch DJ Evolution creates a visual environment in which to mix tunes, reducing the need for cue points, audio splitters, and advanced beat matching skills.
As stated, Touch DJ Evolution does not try to emulate a physical deck or traditional analog deejaying rig. Rather, the app creates neon-studded waveforms for the mobile deejay to scroll through, making use of pulsing beat lines and auto-sync technology to match tunes loaded onto the decks. Touch DJ Evolution also forsakes the usual landscape layout, instead opting for a portrait-oriented design on both the iPad and iPhone.
The app still offers all the features you'd expect, though. There's a crossfader at the top for easy drops, as well as volume sliders and EQ knobs for each track. Cueing is still present, as well as looping, if you're into that sort of thing.
Users can still tweak each track's BPM as well, using the included tempo sliders and tap pads. There's even seven included effects to keep the tweaker in you happy.
It's easy to miss because it blends in so well, but there's also a large audio wave on either side of each deck that can be used to scrub through the track. Doing so is as simple as dragging a finger to the desired point, which is every bit as simple and intuitive as you'd like it to be.
So how does Touch DJ Evolution stack up against its competitors, namely djay by Algoriddim and Sonorasaurus Rex by Pajamahouse? At the end of the day, the app may offer a slightly different experience than its colleagues, but Touch DJ Evolution is certainly capable of holding its own in a live deejaying scenario.
The app's included effects don't sound quite as good as those found in Sonorasaurus, but the fact that they even exist gives the app a leg up over djay. The auto-sync feature works much better than the effects, effortlessly matching the tracks I plugged into the app.
Because Touch DJ Evolution has forsaken virtual representations of analog controls, fine-tuning the BPM of each track can be a bit of a pain. However, the need to do so is debatable, as the automatic matching functions work so well.
The app's layout takes some getting used to, as all the important features are tucked into the corners of each track, and aren't immediately recognizable. That being said, it didn't take me long to become accustomed to Touch DJ Evolution's design and get straight to pumping out mixes.
All-in-all, Touch DJ Evolution certainly isn't a cheap deejaying app for the masses. The title's features are professional grade -- don't let the unorthodox presentation persuade you otherwise.
With killer beat matching, all the stock features and sliders you'd expect, and even extra amenities like a six-slot sampler, Touch DJ Evolution is a rock solid deejaying solution for the iPad and iPhone.
Touch DJ Evolution is a free app, though you'll have to pay in-app for the meatier features. That being said, a premium upgrade costs only $10, which is cheaper than both Sonorasarus Rex and djay, making Touch DJ Evolution a new kid on the block with a gorgeous, bargain priced face.
Mentioned apps
$19.99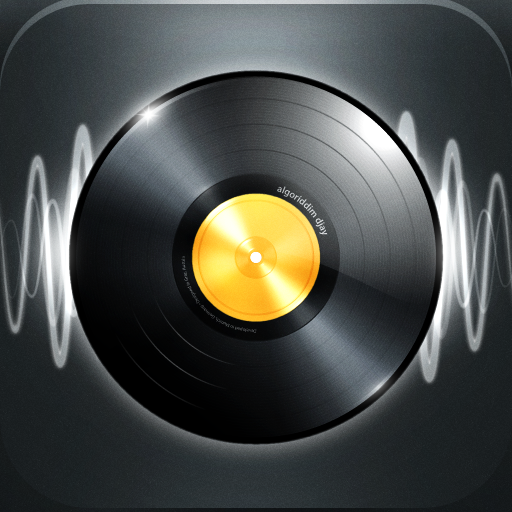 djay
algoriddim
$9.99
Sonorasaurus Rex
Pajamahouse Studios
Free
Touch DJ™ Evolution - Visual Mixing, Key Lock, AutoSync
Amidio Inc.
Related articles