Rdio
For
iPad
Is
Impressive,
Not
Quite
Perfect
August 8, 2011
Last week
, Rdio upgraded its popular
iPhone/iPod touch
app making it universal. Today, we offer our first look at this impressive product.
What is Rdio?
Rdio was founded in 2010 and currently offers unlimited music streaming for a little as $4.99 per month. The service currently offers between nine and ten million songs for streaming. When the Rdio app went universal, it became just the second of the larger streaming music providers to offer a native iPad app.
Slacker Radio
was the first. Although Rdio costs just $4.99 for web and Rdio desktop use, it actually costs $9.99 monthly to use the service on an iDevice. However, for that price, you also have the ability to save music for offline use, which is an important option for many users. This price compares with similar plans offered by
Spotify
,
MOG
,
Rhapsody
, and Slacker. Although Rdio doesn't offer a free service (for anyone), new users can try the service for seven days simply by providing their email when accessing the app for the first time.
The iPad App
The Rdio app is arranged using a menu that resides on the left side of the screen. The menu options include: Heavy Rotation, Activity, Collection, Playlists, New Releases, Top Charts, and Recommended.
Heavy Rotation
includes music you've recently listened to plus those listened to by your Rdio friends. In addition, you'll also find the most popular songs being played right now (by album) across the entire streaming service.
Activity
looks a lot like a Facebook and/or Ping feed offering timely updates on what other people are doing on Rdio. For example, whenever someone on your network synces or adds music to their collection, you'll know it here. Activity also documents everything that you've done using the service as well.
Collection
is perhaps Rdio's most important feature. It is here where iPad users can collect music for later or offline use. In time, the Collection begins looking a lot like an iTunes library, showing you more information on each album collected. Plus, Rdio uses this section to offer more information about the artists behind each album, including links to their top albums and songs. By default, songs and albums added to the Collection are NOT saved for offline use. You must do this manually by clicking on each song separately.
Playlists
work just like they do via iTunes. Simply add songs to one or more playlists and you're good to go.
New Releases
show you the top Rdio albums this week, last week, and two weeks ago. Click on the album cover, and you'll be able to play the song/album or send them to your collection.
Top Charts
includes lists of the top albums, songs and playlists, by day, this week, this month, or all time. Unfortunately, you can't play songs automatically one after another using these charts. In other words, when one song is done, you must manually click on the next one you want to listen to. Finally,
Recommended Albums
shows a list of albums that might interest you. The albums offered here change often and gets better the longer you use the Rdio service. Other features of the Rdio iPad app include:
To shuffle an album, simply click on it during playback.
Listen History – What you've been listening to
As you add songs to your iPad collection, they also show up on your iPhone/iPod touch app and via the Rdio Mac and web applications
Summary
Many would argue that few use the iPad to listen to music. On this, I disagree. For those users, Rdio for iPad comes highly recommended. Even though the app has some limitations (see Top Charts above), it's definitely worth a look. The
Rdio
app is available in the App Store today.
Mentioned apps
Free
Rdio
Rdio
Free
Slacker Radio
Slacker, Inc.
Free
Spotify
Spotify Ltd.
Free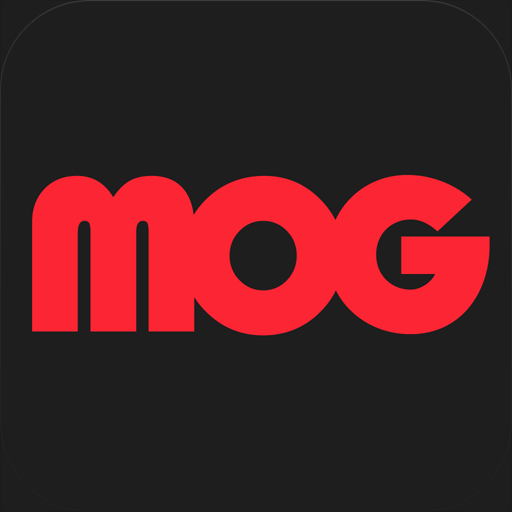 MOG
MOG
Free
Rhapsody
Rhapsody International Inc.
Related articles