Dolphin
Browser
HD
Arrives
September 12, 2011
Watch out Mobile Safari and
Flipboard
,
Dolphin Browser HD
is here for the iPad. Created by
MoboTap Inc.
, the free app arrived today in the App Store. Dolphin Browser HD is really two products in one. As a web browser it includes must-have tools such as tabbed browsing and a sidebar. Furthermore, it includes a terrific gesturing feature. However, in our opinion, what makes the app extra special is its Webzine feature. Here, you can immediately access articles from your favorite content providers in magazine format.
As A Browser
The Dolphin Browser HD's
gesturing
feature includes nine preset gestures. These include the ability to add a new tab, refresh the screen, or visit google.com, among others. In addition, you can teach the browser to learn additional gestures. For example, you can add a gesture to automatically go to your favorite website.
Speed Dial
is another great browser feature. Here you can access your favorite sites on the go with one touch. While the end-result is perfect, adding a new site to the Speed Dial list isn't easy. To add new sites, you must first visit the site and add it to your list of bookmarks. From there, you select "Add Speed Dial." Again, this two-step process isn't exactly ideal. Other browser features include:
Sidebar Dolphin removes the inconvenience of a small screen with multiple SideBars, enabling a larger more comprehensive browsing experience. Swipe to the right and quickly launch the Tab Bar. Swipe to the left and browse your Bookmarks Bar, browsing history and folders. Tabbed Browsing Dolphin was the first mobile browser to support multiple tabs. No need to toggle in and out of screens tabbed browsing lets you open and switch between pages with ease. Desktop Mode Switch between desktop view and mobile view according to your needs. Need to view the full site of Facebook sometimes on your mobile device? Dolphin helps you do that. You can turn on and turn off the desktop mode in the right tool bar settings. Bookmark Folder Dolphin's Bookmark Folder now lives on your iPad. The bookmark folder is not just a luxury you can get on your desktop. It's now available on your mobile device too. Organize your bookmarks into folders on your iPad. Categorize them just the way you like. Access your favorite sport, daily news and music websites with just a touch of your fingertip.
As A Webzine
The app's included Webzine reminds us most of the Flipboard app, without its flipping action. Here, you can access your favorite websites in magazine format. As such, you can add and delete sites to the list. Unfortunately, the Webzine only allows you to add sites that come preapproved. In other words, if your favorite site isn't on Dolphin's "list," you're out of luck. Hopefully, this limitation will be corrected with a future app update. Once it is, needing separate apps like the above-mentioned Flipboard or
Pulse News
will no longer be necessary. We found the Dolphin Browser HD's magazine format quite nice and flipping from article to article was quick.
To remove sites from the Speed Dial and/or Webzine, hold your finger onto the iPad. From there, click on the "X" next to each site you'd like to remove.
Summary
The
Dolphin Browser HD
is a terrific app and comes highly recommended. Not only should it compete successfully with other browser apps, but it could soon offer many a suitable alternative to many of the more popular news-generating apps as well. The free app is available today in the App Store. A separate
iPhone/iPod touch app
is also available.
Mentioned apps
Free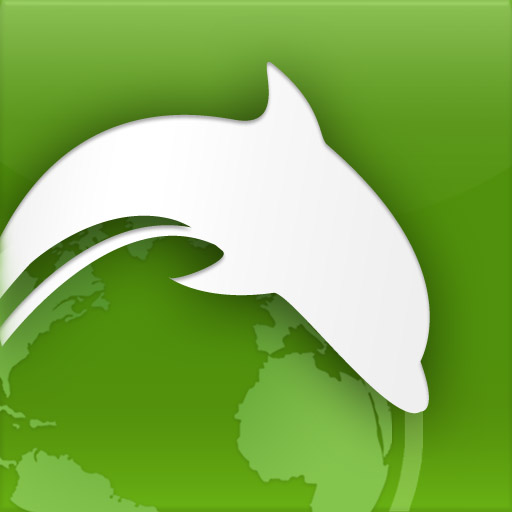 Dolphin Browser for iPad
MoboTap Inc.
Free
Flipboard: Your Social News Magazine
Flipboard Inc.
Free
Pulse News for iPad
Alphonso Labs Inc
Free
Dolphin Browser
MoboTap Inc.
Related articles