Dolphin
Browser
HD
Offers
A
Remarkable
Browsing
Experience
September 14, 2011
Dolphin Browser HD (Free) by MoboTap Inc. is the kind of browser that Safari should be.
Originally offered in the Android Market, the Dolphin Browser has crossed into the App Store. The app's name seems unassuming, but it is a really robust browser.
Right from the get-go, the main page shows a speed dial section to access popular sites quickly, as well as a webzine with a beautiful layout that can be customized with sites from different categories. You can see your Facebook and Twitter feeds as if they were a magazine.
Many options are available for navigating the app, which is refreshing. For starters, it is a tabbed browser, so no flipping back and forth between screens is necessary. Swipe to the right of the screen and the tab bar appears. This is an easier way to close tabs or add new ones. Swipe to the left of the screen and all of your bookmarks will be listed.
Or you can eliminate the user interface completely by going into fullscreen mode.
Perhaps the coolest feature this app offers is gesture commands. A grid will show on the screen, and you simply draw the command you'd like to execute. Go directly to your favorite web sites, perform tab options, or zip to the top or bottom of the screen. Add your own gesture to fully customize the experience. Just make sure it is a single stroke.
Private browsing is also available, which will not keep a history of the sites visited.
I used to enjoy Terra as an alternate browser for my iPad, but Dolphin Browser HD is my new favorite. I'm even using it rather than Safari.
Maybe Safari will see some improvements with iOS 5, but Dolphin Browser is available if you're looking for a great browser now. The incredible flexibility and customization this app offers goes far beyond Safari's what-you-see-is-what-you-get approach.
Mentioned apps
Free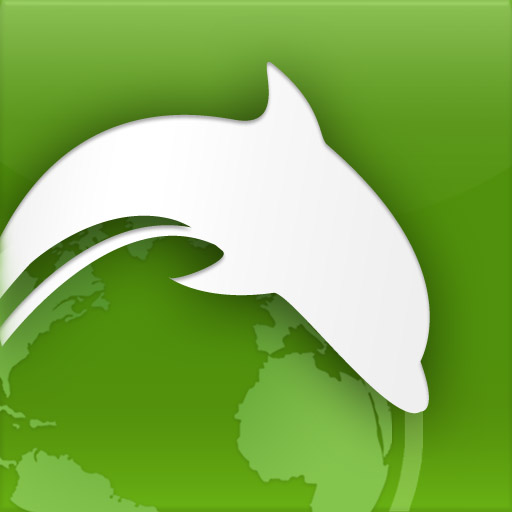 Dolphin Browser for iPad
MoboTap Inc.
Free
Terra - Web Browser with Tabs, Full Screen and Offline
Readdle
Free
Dolphin Browser
MoboTap Inc.
Related articles