Build
A
Park
Full
Of
Dragons
In
DragonVale
September 19, 2011
DragonVale (Free) by Backflip Studios adds a medieval angle to your standard simulation game. Those familiar with FarmVille, We Rule, or any other sim will already know the gameplay.
The setup is that you are a wizard in charge of a dragon theme park on a floating island. No good theme park is without customers, so you will need to entice them to take the nearest entrance portal to your park. Add dragons and level them up to draw even more attention.
A tutorial walks you through the steps of buying an egg, hatching it, and building a habitat for it to play in. Build a treat farm and feed the dragons to help level them.
Once that's done, you're left to play on your own. Select the goals menu to see what you can do to attract visitors.
Everything from building to hatching eggs takes little time at first, until you start doing more advanced actions. Magic gems are available as a way to finish production.
Those willing to make an in-app purchase can pick up anywhere from a pile of gems for $1.99 to a trunk of gems for $99.99. Treats and gold coins can be purchased as well.
Until you can expand to a new floating island, space management will be key. Even though the island is covered with trees, bushes, and boulders, you can pay to have them removed once you reach level five. What's nice is that if you have second thoughts about where you placed a building or a habitat, you can always relocate it for free.
When first starting out, you'll definitely be hooked enough to play it for a bit. Later on, though, as actions take longer to complete, you'll most likely want to walk away from it for a while. Push notifications will let you know when an egg has hatched.
The only bummer about putting the game down? The load screen for opening the app takes a while, which hampered my desire to open it at times.
DragonVale doesn't add anything new to the world of sims, aside from its dragon theme, yet it is still a fun game.
Mentioned apps
Free
DragonVale
Backflip Studios
Free
We Rule Deluxe
ngmoco, Inc.
Free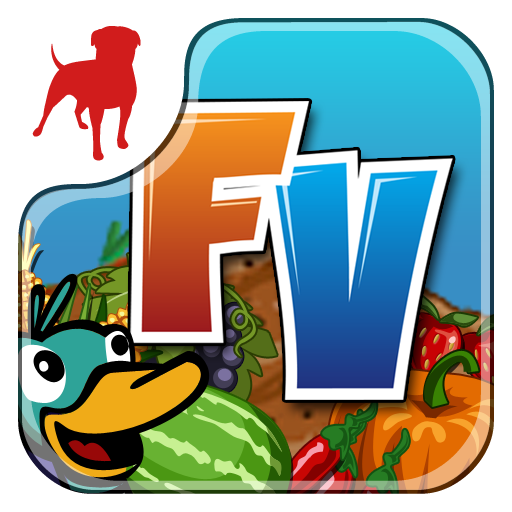 FarmVille by Zynga
Zynga
Related articles