Apple
Needs
To
Get
Out
Of
The
Man
Cave
With
Its
iOS
App
Designs
October 26, 2011
It's no secret that Apple spends a lot of time designing the look of their iDevices. Whether it is the iPhone 4S (which is really just the iPhone 4 with better guts inside) or the iPad 2, it's obvious Jonathan Ive and his team are perfectionists at heart. Apple's attention to detail, unfortunately, doesn't seem to extend to its recent app designs. These, in my opinion, just plain suck. I'd love to see Scott Forstall's house, although I already have an idea what excites Apple's Senior Vice President of iOS Software. As such, I envision room after room of leather and wood paneling. While this combination may look great in a "man cave," on an iDevice, not so much. Apple's obsession with wood began fittingly enough with its
iBooks
app for the iPhone and iPad. Here, books (and PDFs) are carefully arranged on virtual bookshelves. While Apple loses style points here given that real books aren't actually arranged with the front covers facing forward, it works. This wood motif was recently extended to Apple's Newsstand service. Again, it works. Still, I'm not sure why Newsstand's space extends out like you're opening a folder, while iBooks is self-contained into its own app. But, for the sake of this discussion, I'll accept this. Next, consider Apple's Calendar, Contacts, and Notes apps. Here, Apple switched to a fake leather design, which is unworkable and bland. Worst still, while the designs for these apps appear the same, the colors don't actually match. If Apple is going to force us into the "man cave" here, at least they could be consistent. Right now, they are not. Finally, consider the new
Find My Friends
app. Here, Apple's preference for fake leather goes beyond subtle, but instead becomes all-encompassing. From the virtual cloth stitching to the slightly raised leather pattern, Find My Friends signifies all that is wrong with Apple's current design scheme. In other words, it's too manly, too annoying and yes, too phony looking. My advice for Apple is two-fold. First, it should do away with the leather design altogether. For the reasons mentioned above, this motif just doesn't work. Instead, let customers decide which background they like best and allow that design to carryover to each app. To do this, Apple only has to allow us to choose a design from our Camera Roll and/or Wallpaper list. Finally, Apple can keep the wood panel design for Newsstand and iBooks, but again, offer customers a choice.
Kobo
, for example, does this by letting its iPad customers choose from nine bookshelf designs. The end result is quite nice. What do you think? Are you happy with Apple's iOS app designs, or would you like something else? Let us know by using the comments below.
Mentioned apps
Free
Find My Friends
Apple
Free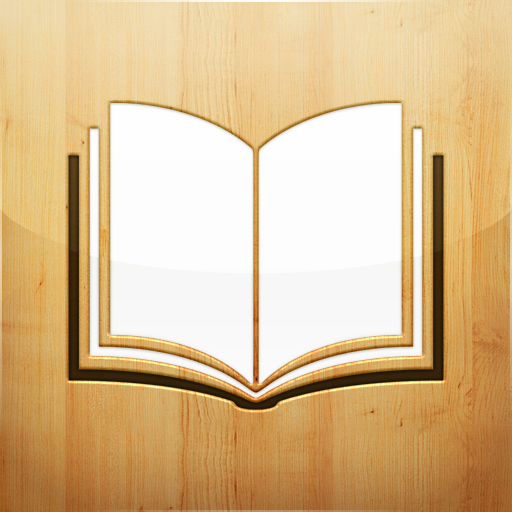 iBooks
Apple
Free
Kobo - 1 million FREE Books – Read eBooks!
Kobo Inc.
Related articles