Bike
Baron
Crashes
Into
The
App
Store
With
Style
October 26, 2011

If you're a fan of Trials HD, which you should be, you've probably been waiting impatiently for an iOS version. There have been some attempts to recreate the experience on iDevices, most notably Moto X Mayhem, but none have come as close as Bike Baron ($0.99) by Mountain Sheep to reaching that level of style and polish.
As a collaborative effort from the people who brought you Minigore, Death Rally and Aqua Globs, Bike Baron doesn't have much of a story. What little story there is can be gleaned from the hub screen and one of the achievements: The Bike Baron, either by overzealous nature or accident, has crashed through a tavern door, and must collect coins to pay for the damage.
That's not much to go on, and it doesn't explain the small orange cat riding on the back of the bike, but it doesn't really matter. What matters is that it's a ton of fun to play.
The gameplay is deceptively simple: using the gas and the brake, along with the ability to lean forward and back, you have to navigate to the finish line of each track. Along the way there are jumps, loops, explosive barrels and other obstacles to contend with, as well as coins to collect.
Leaning and applying just the right amount of gas becomes a subtle art as you attempt to land jumps without wiping out. However, wiping out can be a lot of fun to watch, thanks to the ragdoll physics.
On each track, you can earn up to three stars. Each star has a different goal attached to it. Luckily, they don't all have to be earned on the same run. If you want to first focus on beating the time prerequisite and then replay to collect all the coins, you can (and usually have to) do that. Stars are then used to unlock subsequent tracks.
The tracks are broken up by difficulty level: easy, medium, hard and extreme. There are only three tracks filed under "extreme," so you can imagine how crazy those are. In each skill level, there are also a couple of "secret" tracks which can only be unlocked by collecting every star up to that point.
On top of the 44 included tracks, there is also a level editor that allows you to create and share your own tracks. The only downside is that to play user-created levels you have to enter level codes, a list of which can only be found at thebikebaron.com.
It's a bit of a disappointment, and I hope the developers add a way to select levels from within the game, but it's a small price to pay for potentially limitless play.
With more than 40 tracks, tons of challenges, user-generated content, Game Center integration and a whole lot of style and polish - all at a mere $0.99 - it's impossible not to recommend Bike Baron. Check it out in the App Store today!
Mentioned apps
$0.99
Bike Baron
Mountain Sheep
$0.99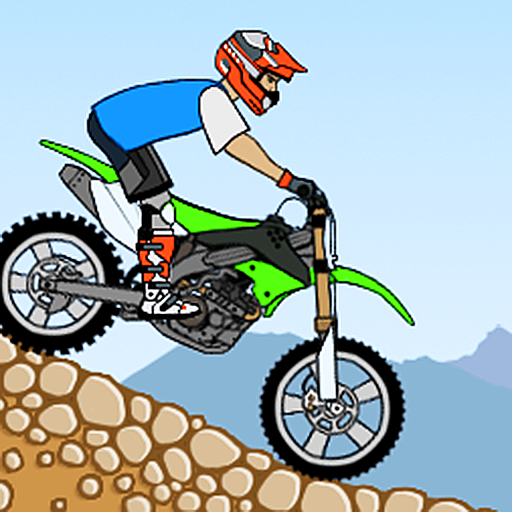 Moto X Mayhem
Occamy Games
$0.99
Minigore
Chillingo Ltd
Free
Death Rally
Remedy Entertainment Ltd
$0.99
Aqua Globs
Qwiboo
Related articles