Mixr
For
The
iPad
Isn't
Quite
A
Toy,
But
Not
Quite
Gig-Ready
Either
October 25, 2011
Mixr DJ ($19.99) by DS Media Labs is an engaging, if somewhat lacking, entry into the deejaying market for the iPad.
The application isn't yet a contender for such heavyweight options as djay or Sonorasaurus Rex, but with a few updates and some minor tweaks, it might yet come into its own.
Mixr, like most deejaying apps for the iPad, provide a digital adaptation of an analog mixing experience, allowing users to mix, scratch, and slide their way into beat matching as if using a traditional setup.
This means purchasers are free to load two different tracks onto the app's turntables, and then program them as they see fit. All of the stock offerings one would expect are nearby, including a crossfader for transitions, tempo sliders to match beats-per-minute, and volume controls for each separate track.
All of this comes as a rather standard toolset for the genre though. Where Mixr gets more inventive is in its effects. There's a wet mix and feedback option that adds some spice to the deejay's mixes, and though it's nothing like we've seen in Sonorasaurus Rex, it's still better than Algoriddim's djay.
As expected, Mixr also comes with relatively touch-friendly cueing controls, making it simple for the mobile deejay to create, loop, and bounce back to cue points anywhere in the track.
We also greatly appreciate the app's "crate" function, which allows deejays to allocate songs to crates for quick use during a mix. This saves a lot of time when the pressure is on, but we still find ourselves underwhelmed with the app's other innovations, or lack thereof.
As much as we'd like to love Mixr, though, the application presents a few important stumbling blocks. The developers have removed an in-set backslide and start-up sound that previously made our mixes sound like garbage, but we still aren't quite satisfied with the included effects. Though not quite a novelty, they aren't yet ready for professional use, though hopefully future updates will continue to improve sound quality.
Mixr, for all intents and purposes, looks like djay. Considering Mixr doesn't feel as solid during a mix, doesn't perform quite as quickly, and doesn't feel the same during our live gigs, we find the app to be a hard sell. The app is just another traditional interface with an almost toy-like quality under the hood.
If you're a money conscious professional looking for a quality iPad application to use in your live rig, we suggest you stick with the tried and true djay for iPad for now.
Mentioned apps
$19.99
Mixr DJ
DS Media Labs
$9.99
Sonorasaurus Rex
Pajamahouse Studios
$19.99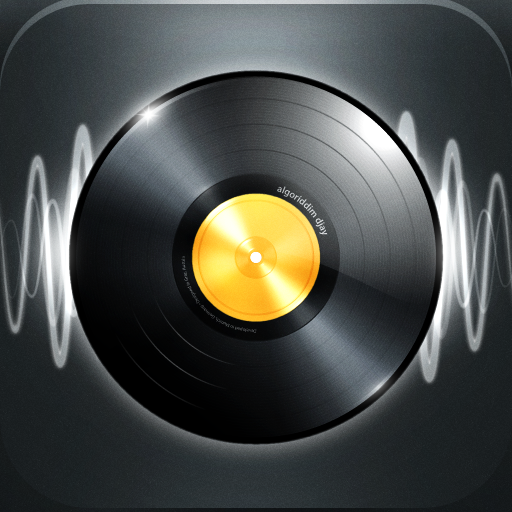 djay
algoriddim
Related articles