SilverWiz
For
iPhone
Is
An
Elegant
And
Efficient
Way
To
Manage
Your
Finances
-
Plus
A
Chance
To
Win!
October 20, 2011
SilverWiz ($2.99) by SilverWiz is an elegant way to manage your finances on your iPhone.
When it comes to managing your finances, it can be a pain. But now, with our iPhones and iPads, it has become an easier task to tackle. The only problem is that there are so many finance apps out there that finding the right one can be quite a task. Fortunately, there's a newcomer to the iPhone finance app space that proves to be quite capable.
When SilverWiz for iPhone is first launched, you get a very minimal screen, which is a great thing. The simplistic design is just that, but it is also done in a beautiful way. I love how the gray buttons stand out against the steel colored background. The font used is also There are five different sections for you to go into: Accounts, Budgets, Scheduled, Reports, and Settings.
Before you start adding in accounts, I would recommend going into Settings first to set things up. SilverWiz uses their own "Sync Everything!" service that allows you to store all your data on their servers. This is great and makes sure that all your data is saved on the iPhone with the iPad version of SilverWiz.
Other important things to set up before getting started are the Categories. Here, you can set up different categories for both expenses and incomes, and even add subcategories in existing categories. The list of categories for either section can be reordered to your desire too – the customization makes the app work for you, not the other way around.
I highly recommend organizing your categories first, because you will have to modify transactions later if you do not have the category you want set already. You can add Payees in the corresponding section as well, though this will accumulate as you use the app.
SilverWiz supports nearly any currency that you can think of. You select the local currency, and then toggle other currencies to be used in the app. In addition, if you have a OFX or QIF file that you want to import, you can do so via iTunes File Sharing.
Once you get your settings configured, then it is time to start using the app itself.
Creating a budget (it's probably the best idea to have one) is easy in SilverWiz – just go to Budgets and tap on Add Budget. This will then ask you for some information: which accounts to monitor, name, notes, amount, monitored categories, start date, repeat, period (days, months, years), and the option to transfer unused money for the next budget period (like a rollover).
Once a budget is created, you will see your progress on the budget by the bar – green on the left to red on the right. It will also display the budget allotment, used amount, and the remaining balance for that period. All this information is just a glance away, which I found to be particularly handy.
Accounts will let you create one of four different types of accounts: Savings, Checking, Credit, or Cash. You then give it a name, an optional description, current balance, and choose which budgets should be applied to the account.
When you view your list of accounts, you will find all of your accounts with their net worth (or current balance), along with a progress bar. Tapping on an account will take you to view the transactions of that account. To add a new transaction, just tap on the button in the bottom right corner – this will give you four options: Expense, Income, Transfer, and Reconcile.
Each different transaction type will have a different set of fields for you to fill out, though it's all pretty simple; even images can be added. Just a note – the transfer option does require at least two accounts in SilverWiz, which makes total sense. Once you create the transaction, it will show up in the account. When you tap on a transaction, it will reveal additional information, along with options to duplicate, edit, or delete. An icon on the right edge will reveal the type of transaction it was.
If you're searching for a specific transaction, you'll be happy to know that SilverWiz allows you to search through each detail about them. You can also filter out current and all transactions.
In the Scheduled section of SilverWiz, you can create recurring expenses and incomes. This is great if you get paid every two weeks, owe someone some money every month, or just have several bills to pay every month or year. SilverWiz can alert you when you have a balance due, and you can even switch between a list or a calendar view.
For the visual people, Reports is a handy feature. Here, you can generate various graphs and charts on information like account and budget balances, comparing budgets, expense and income categories, and payees. When a graph is generated, the user can save it as well.
I found SilverWiz to be a great little finance app for the iPhone. If you have already been using the iPad version, it's a huge advantage to have both apps be in sync due to the Sync Everything service. The interface for the iPhone version is beautiful and minimal, just the way I like it. SilverWiz for iPhone also matches the iPad version, so the consistency is very nice to have.
If you're looking for a feature-rich, beautiful finance app, then definitely give SilverWiz a try.
GIVEAWAY: Luckily for AppAdvice readers, we have teamed up with SilverWiz and have five copies of the new SilverWiz for iPhone to give away! For your chance of winning a copy, just leave a comment on this article (with a valid email so that I may contact the winners) by Monday, October 24 at 8 p.m. PDT.
Good luck!
Mentioned apps
$4.99
MoneyWiz - Personal Finance
SilverWiz
$4.99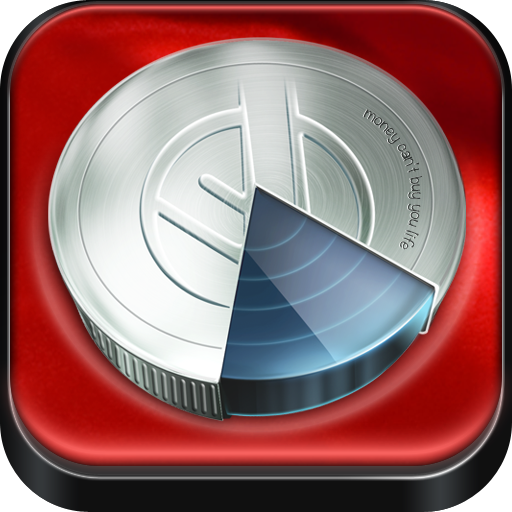 MoneyWiz - Personal Finance for iPad
SilverWiz
Related articles