Fans
Of
Gangstar,
Welcome
To
Rio:
City
Of
Saints
November 18, 2011

Gangstar Rio: City of Saints ($6.99) by Gameloft is a universal app that is basically a version of Grand Theft Auto (GTA) for your mobile device. Utilizing tilt controls and offering open-world driving, this game is either going to wow you, or upset you, depending on your point of view.
First, it is important to mention that this game is not for children. If, as a parent, you don't want to expose your child to violent or sexual images, skip this game altogether. It is just as adult-themed as any GTA game available.
Now that the parental warning is out of the way, let's get into the game. Fans of previous Gangstar apps will appreciate the improved graphics and added characters, but they might also complain about the recycled-nature of the imagery. Fans of Grand Theft Auto will call this a knockoff or copycat game, which it is, but it is also less expensive. There is no way of winning or losing an argument about Gangstar here. Either you like it or you don't.
Visually, the graphics seem a bit lackluster. I've seen some fantastic things done with high-quality game graphics and Gameloft seems to have considered this as an afterthought. The gameplay is great. There are missions to accomplish that earn you additional money that you can spend on bigger and better weapons or fashion. The missions move forward a plot that allows you to explore the landscape. There are reputation points that you can earn by running over pedestrians or stealing cars. The points can be spent on upgrading your health, driving ability and other character aspects.
The missions can get a bit tedious. They are all pretty much the same; steal a car, beat up or kill someone and head back to base. Do it all again in a different place. That is why it is important to spend time driving around and picking up bonuses or earning reputation points.
Overall, this game is pretty amazing. Two years ago, no one would have believed that this kind of game could be played on a mobile device. It packs a punch for hardcore gamers. In my opinion, it is well worth the $6.99, especially if you are new to the Gangstar series. However, I know how gamers can be, so I'm not going to say it is an awesome game. If Gangstar Rio: City of Saints were a college paper, it would get a B.
Mentioned apps
$6.99
Gangstar Rio: City of Saints
Gameloft
$6.99
Gangstar: Miami Vindication
Gameloft
$4.99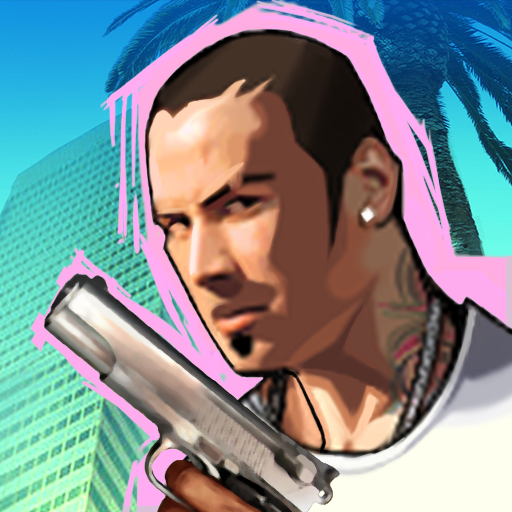 Gangstar: West Coast Hustle
Gameloft
Related articles