Quintessential
Magazine
App
Found
In
Livestand
From
Yahoo!
November 3, 2011
Livestand from Yahoo! (Free) by Yahoo! puts the whole reason why you own an iPad into perspective.
In a word, everything about this interactive magazine is slick. The graphics are crisp, the animations are subtle and eye-catching, and the content provided is vast. There is even an iris effect for going in and out of publications.
The two main areas you'll see after logging on are My Library and Featured on Livestand.
The top area of My Library contains your subscribed publications, while the bottom displays the day's featured content. You can view major headlines of everything from news to stock quotes, sports, entertainment, and even the hot TV shows. The weather section is also very cool. Powered by The Weather Channel, you can see the five day forecast for different cities by entering a zip code.
Browsing through the publications in the Featured on Livestand section is a dream. The different magazines show slightly oblique in the foreground, mid ground, and background. Swipe through them and they slide on by to show the others.
You can add up to four different users (each user slot shows a silhouette of a generic family member, including the pet dog). Each user can have his or her own customized library.
A quick tutorial will show you the ropes of navigating, though it's really not necessary. This app is intuitive enough that there is no learning curve to it. The only thing that did surprise me was the lack of a portrait mode.
I'll have to admit that I've never been a fan of Yahoo! because of its lackluster interface and frustrating log on process. However, Livestand makes me see Yahoo! in a new light. I think this app sets the bar high for any other magazine apps wishing to compete.
Mentioned apps
Free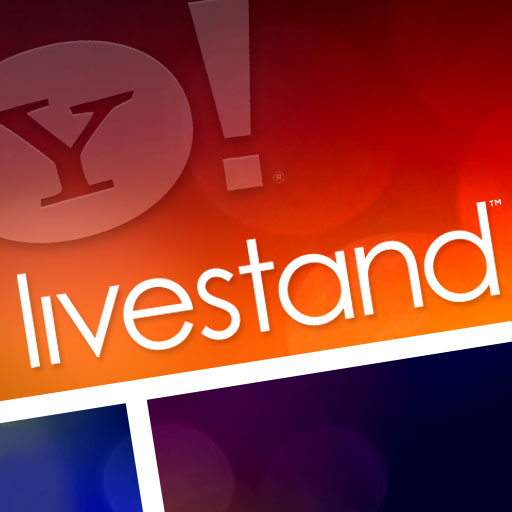 Livestand from Yahoo!
Yahoo!
Related articles