Always
Be
Prepared
For
Your
Next
Trip
With
TripList
November 8, 2011
TripList - Packing and To-Do ($1.99) by Ryan Hartman is a great way to manage packing for upcoming trips.
We all love traveling, but the packing part can be tedious. Sometimes we may even forget some things because we weren't prepared. Fortunately, your iPhone or iPad can help you out with that annoying task of making sure you have everything you need. TripList could be your new best friend (when it comes to traveling).
When you open the app, the first thing is to start entering in your upcoming trips. There are three buttons at the bottom of the screen on the main view: Add Trip, Settings, and Edit Trips. If you have multiple trips, then this is a blessing because you can keep each trip separated, and have a separate list of items for each.
When you assign each trip, you can give it a name, specify a trip type (business, personal, vacation, etc), a start date, and an assigned icon (the default is a dashboard). Once you save it, it will show up in the main trips list.
To add items to a trip, just select the trip and tap the "+ Add Item" button in the bottom bar. The nice thing about TripList is that it comes with plenty of predefined categories, with each category having the item basics that you need. Just tap on a category, and you'll get a list of common items. To add one of an item, just tap the + button on it – each tap will add another one to the list. When an item is already on the list, you will see a check mark on it.
What if you have an item that doesn't appear in one of the predefined categories? Don't worry, you can add it with the Edit button at the top. This allows you to delete items that you may never need from the master list, edit them (like the "pajamas" should be renamed to "pajamas") and you can add your own by typing them in at the top. There is an "Add All" option too, in case you are so inclined to pack one of everything on the list.
If you also have to do basic tasks, such as "book flight" or "request time off" for your trip, then there are also "tasks" that you can add to your trip list, which is handy.
Once you have added all the items that you need for your trip, then you can see them all in the item list. Each item will have a checkbox to the left of it, which you tap to cross it off the list. A quantity is shown on the right of an item. If you have a specific type of item for something, i.e. sneakers, you can tap on "Edit Items" and select the one you want to edit. Doing this gives you several options: renaming, note, quantity, and category.
As you make your way through your list, the number of completed and remaining items will show up on the trip screen. An option in the app settings will allow you to display a percentage if you want to see your progress, and you can change the background color (out of blue, light blue, black, or silver). If you deleted items from the master item catalog, you can restore them, and even import trip data in XML format.
I found TripList to be a great companion for trip checklists. It just works, and it looks pretty good. If I could make one suggestion, it would probably be the ability to add a photo for specific items, as I'm sure that some people would find that to be useful. The only other problem I had with the app is that it would crash when I tried to filter the items in a trip. Hopefully this can be patched soon. Otherwise, the app is pretty solid.
If you are constantly traveling and have a hard time keeping track of the stuff that you need to bring along, then definitely check out TripList. The predefined items make adding things fast and easy.
The app is available for both your iPhone and iPad, though they are not universal apps. There are free versions of each to try out, though they have limitations.
Mentioned apps
$1.99
TripList - Packing and To-Do
Ryan Hartman
Free
TripList Free - Packing and To-Do
Ryan Hartman
$2.99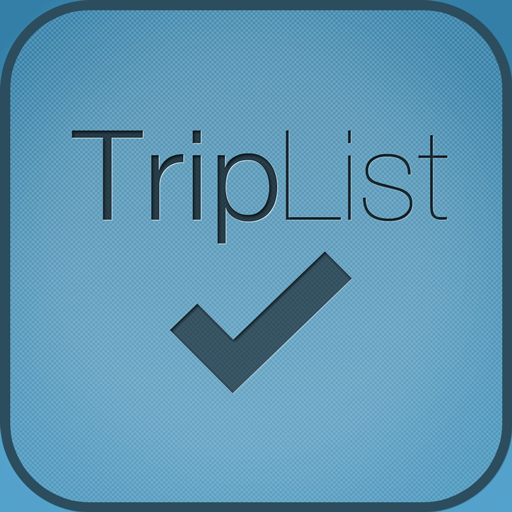 TripList - Packing and To-Do Manager
Ryan Hartman
Free
TripList Free - Packing and To-Do Manager
Ryan Hartman
Related articles