Retro
Photo
Buffs
Will
Enjoy
TtV
Camera
November 30, 2011
TtV Camera ($0.99) by Taplayer is a fun, universal app for fans of old cameras. If you loved (or would love) shooting with a Kodak Brownie, Royce Reflex, Minolta 7000 or another film camera from days of yore, this is the app for you.
There are certainly a large number of camera "filter" apps out there. A couple of things set this one apart from the pack. First of all, most filter apps either have you use the filters live only, like Hipstamatic, or after the fact only. TtV Camera gives you the option to do it either way. Pick a camera, and then shoot live with it, or, choose a photo from your photo library and add the camera's effect to your photo. The other thing that's cool is that this is a universal app, so you can use it on your iPhone, iPod touch, and your iPad.
If you shoot within the app, you have the option to shoot with the forward or rear-facing camera. You can also toggle the flash on or off. If you prefer to use a photo from your photo library, tap the top left icon to bring up your pictures.
Whether you are shooting new or using previously shot photos, next you will toggle the left-most silver switch to bring up your camera choices. There are over 20 different "cameras" from various eras in film photography. The next toggle switch lets you put a color filter on your photo. There are just three choices: sepia, blue, or black and white. When you've framed/filtered your photo, tap the big silver button. This action takes and saves the photo, both within the app and in your iDevice's camera roll. The photos you have taken (or altered) within the app will be accessible from a thumbnail picture on the bottom left.
Next, you'll want to share your photo. You have lots of options here. Tap on any photo to share it. The first three sharing icon are obvious: email, Twitter, and Facebook. The Instagram icon on the bottom right actually brings up a menu of apps you own that will allow you to open that photo within it. In my case, it's Instagram, FX PhotoStudio, EasySign (oddly enough), Dropbox, and Evernote. So if I wanted to further edit/filter my photo, it would easy enough.
All in all, it's a solid offering. The user interface is beautiful, and the features are interesting, particularly for film photo buffs. I'd recommend checking out the free, lo-res, fewer-featured versions (there are separate iPhone and iPad apps) first to get a feel for the TtV Camera if you're not sure that this is the app for you.
Mentioned apps
$0.99
TtV Camera
Taplayer
Free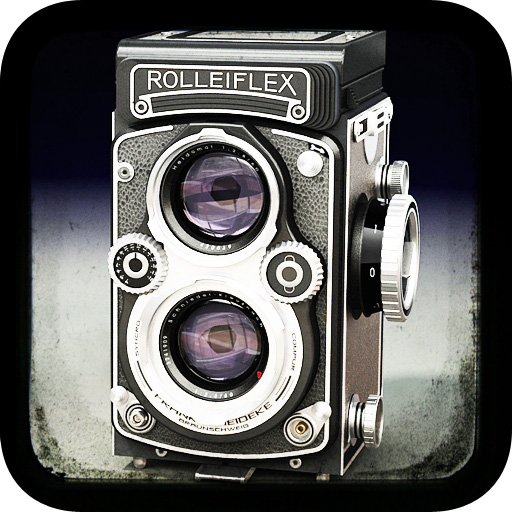 TtV Camera Basic
Taplayer
Free
TtV Camera HD Basic
Taplayer
Related articles