Tuesday:
Everything
We
Didn't
Cover
November 30, 2011
There are literally hundreds of new and updated apps joining the App Store on a regular basis. Unfortunately, it isn't possible to cover all of these apps, or the stories behind them, on a timely basis. Therefore, AppAdvice is now publishing this daily column, "Everything We Didn't Cover," offering the latest iOS news and app information. Enjoy!
Late News
RIM Admits Defeat, Starts Making iOS Software
Cult Of Mac
explains that Research In Motion (RIM) is circling the wagons in one last attempt to being relevant. The BlackBerry maker, which has done poorly against Apple and Google in the mobile market, has announced:
"Its Mobile Fusion BlackBerry Enterprise Server software would "bring together" mobile device management for the BlackBerry, as well as the iPhone and smartphones based on Google's Android software. A RIM vice-president for enterprise product management told Reuters the company wants to become "the defacto platform" for mobile device security used by business."
iPhone 4S Starts Selling for $1900(!) in Brazil
Those in Brazil hoping to purchase Apple's latest iPhone will have to pony up nearly $1900 just for the 16GB model – the same price as a MacBook Pro, according to
TNW
. Maybe sticking with the iPhone 4 isn't such a bad idea!
Chair Releases Interesting New Infinity Blade 2 Promo
According to
Touch Arcade
, Chair has teamed up with fitness guru Nate Green to give you…the
Infinity Blade 2 Finger Work Out.
Yes, you heard right!
Control This Cute Little Printer With Your iPhone And Make A Personal Mini Newspaper
Finally,
Cult Of Mac
introduces us to the Little Printer, arriving in 2012. Created by BERG, the accessory attaches to any router and allows you to print the world's smallest newspaper right from your iDevice.
You'll be able to choose from a variety of mini content streams called publications – one might be your todo list from Google, one might be updates from your pals on Foursquare, another might be news from The Guardian. You could also send direct printed messages to other Little Printer owners.
Check it out:
Apps
Stuck On Earth, Free, iPad
Created by Stuck In Customs, the free travel app lets you visit the best places on Earth right from your iPad using a combination of striking photographs and maps.
Mad Chief, $.99, Universal
Your job is to prepare food fast and furiously before you running out of time. Along the way you can expand your business by opening new restaurants. Attention developers: If you would like your app to be considered here, please let me know by sending a tweet @bryanmwolfe.
Mentioned apps
Free
Stuck On Earth
Stuck In Customs
Free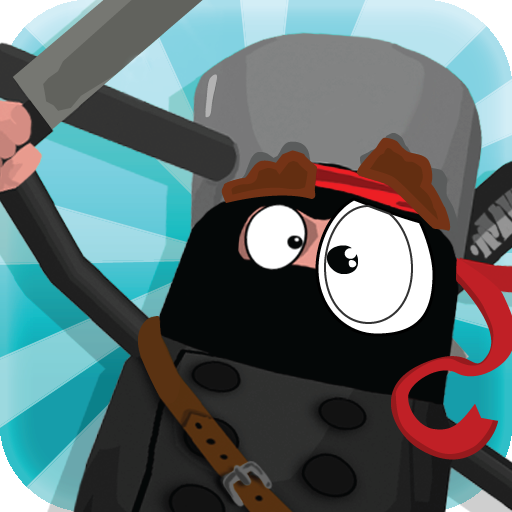 Food Ninja
Foursaken Media
Related articles