Letris
2:
An
Addictive
New
Word
Puzzle
Game
December 3, 2011
Ivanovich Games
has released
Letris 2
, a word puzzle game, which claims to be the offspring of
Tetris
and
Scrabble
. The game is simple to play; letter blocks fall onto the screen, and you make words to eliminate them. You need to eliminate all the letters before they pile up and reach the top of the screen, a la Tetris. The game is a universal app, but the iPad version also features two exclusive split screen multiplayer modes entitled Duel and Endurance. In the Duel mode, letters you eliminate are added to your opponent's screen, while in the Endurance mode, each player works on his or her own pile without fear of having the opponent's letters piled on top. There are also three single player modes entitled Letris, Acronymus, and WordMatrix. Each offers a different spin on the same general process. As described on its App Store page, Letris 2 also offers iCloud support "to seamlessly switch between the iPad, iPhone and iPod Touch without ever having to restart your game." As a fan of both Tetris and Scrabble, I was skeptical as to whether Letris 2 could successfully combine elements of each. But the game is intuitive, fun, and addictive. Its multiple modes keep it fresh. The game would be even better with the addition of a local multiplayer mode through Wi-Fi or Bluetooth, which would allow iPhone/iPod users to duel. It would also be interesting if the game offered a "Scrabble mode," where letters are assigned the same point values that they are in Scrabble, and two letter words would be allowed. Still, even though the game could add more modes and features, it is already a worthy addition to the iOS games library. Please note that to
celebrate the release
of Letris 2, Ivanovich games is giving away premium editions of some of their most popular games, for this weekend only! These include
Push-Cars
,
Time Geeks
,
Katana Jack
, and
Operation Wow
.
Letris 2 is available in the App Store now - free of charge
Mentioned apps
Free
Letris 2: Word puzzle game
Ivanovich Games
$0.99
TETRIS®
Electronic Arts
$1.99
SCRABBLE
Electronic Arts
Free
Push-Cars
RaLight Solutions
Free
Katana Jack!
Ivanovich Games
Free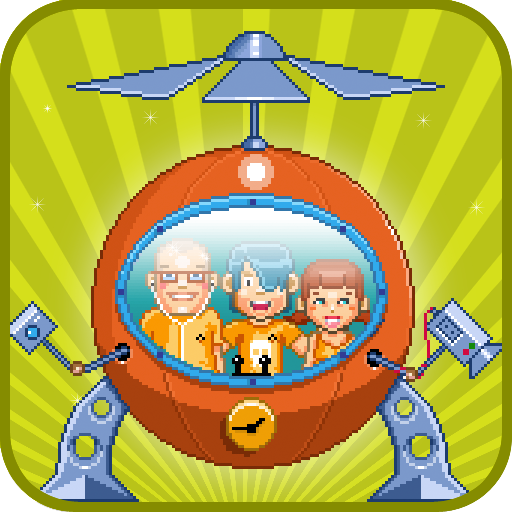 Time Geeks: Find All!
Ivanovich
Free
Operation wow
Ivanovich Games
$2.99
TETRIS® for iPad
Electronic Arts
$9.99
SCRABBLE for iPad
Electronic Arts
Free
Operation wow HD
Ivanovich Games
Free
Time Geeks: Find All! HD
Ivanovich
Free
Push-Cars HD
RaLight Solutions
Related articles