Call
Of
Duty:
Black
Ops
Zombies
Is
Here
—
But
Is
It
Zombie
FPS
Done
Right?
December 1, 2011
Call of Duty: Black Ops Zombies ($6.99) by Activision Publishing, Inc. is the iOS installment of the well-known first person shooter (FPS) console game. This takes Call Of Duty: Zombies to the next level. Multiple maps, weapon upgrades, achievements, and point multipliers will keep you busy in this iOS version of the popular zombie FPS, but is it enough?
The menus are done in a comic book-like way and the graphics are amazing. Even the eerie music adds to the zombie killing fun.
To begin, start the solo play and do a quick tutorial run through. My only complaint here was that the text on the screen was very hard to read. Other than that, it gives you the basics: you know, basically shoot every zombie you see. You'll also want to repair barriers, collect ammo, and find new guns to use to shoot more zombies with. That's how these games work, after all. Any questions? Too bad, no time for that. It's time to fight these hordes of zombies.
There is a moveable joystick you can use to control movement using your left hand, while aiming the gun with your right finger. Double tap the gun in the upper right corner to change weapons once you get additional guns. Tapping the knife on the bottom of the screen let's you stab the zombies in close range — but they shouldn't be getting that close, anyway, right? To shoot, tap the fire button on the right of your screen. Make sure the zombies are in your crosshairs before wasting valuable ammo. Red means you're aiming right at them; however, if you don't have good aim, the crosshairs will just be white.
You have the option of playing solo or joining in on the multiplayer action with added voice chat. Battle with a team of up to four players and be prepared to headshot zombie after zombie with friends.
There's even a secret mode: Black-Ops Arcade. This is a top down shooter that can be played in both single and multiplayer modes. To unlock the arcade, you must find the missing pieces of a gold coin. The pieces are hidden throughout the game menus and are very easy to find, and then, you guessed it, you simply insert the coin into the arcade and you're ready for 50 levels of carnage.
Although I thoroughly enjoyed wreaking havoc in this FPS — and, trust me, I love taking head shots at zombies — I feel that they may have released this game prematurely. I had hoped that there would be more maps available right away, but most of them say "coming soon." Also — and this is the biggest issue and reason why it shouldn't have been released yet — the online services don't work. How are we supposed to experience co-op when it's not available? Every time I try to connect I get the error message, "Cannot access online services, please try again later." And apparently this is an issue for most, if not all, players.
Any Call of Duty fan or zombie FPS enthusiast will love to have this in their iOS game arsenal. I really enjoyed the solo play — it was easy to handle and a great FPS experience, which I can't say for a lot of these games ported to iDevices. Even the top down arcade mode offers up something a bit different if you need a break from the first person zombie killing.
Call Of Duty: Black Ops Zombies is available in the App Store as a universal app for $6.99. But if you want to be able to play online, hold off on dropping the dough. Hopefully Activision will get their act together and fix this as soon as possible as the game's potential is being limited. It's not worth the price if you can't play all of the modes you're supposed to have access to, right?
We'll keep you updated. In the meantime, get your shooting thumb ready.
Mentioned apps
$6.99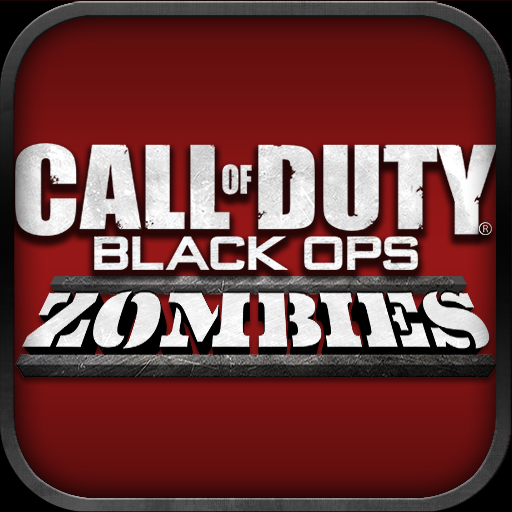 Call of Duty: Black Ops Zombies
Activision Publishing, Inc.
Related articles