Win
A
Copy
Of
Sketch
With
Friends
December 13, 2011
Sketch With Friends ($1.99) by XLabz Technologies Pvt. Ltd. would be fun to play if anyone else had the app too.
The game is an iOS version of the classic party game Pictionary. Players can either sign on through OpenFeint or as guests with an assigned username. Enter one of the 10 rooms to play in, and (if another player happens to be there), challenge them to a game.
Players take turns being assigned a word, and then having to use the drawing tools to sketch out that word for the opposite player. A 45 second timer counts down and the other player can make as many guesses in the chat window as he or she would like before time is called. Some of the different drawing tools are: a color palette, line tools, and an eraser. Although with such a finite amount of time, getting too fancy isn't recommended. A correct guess is worth 10 points.
While the app functions as it should, I see two main problems with it, one of which isn't really the developers fault. The main issue relates to gameplay. Namely, it's against best interest of the player drawing to actually draw a correct representation of a word. If the guessing play guesses correctly, it is he or she who gets the scored points. Therefore, if the drawing player wanted to win, he or she would not want to draw an accurate picture.
Of course, my opinion goes against the assumption that players will always play courteously in the game. Yet, I still view it as a fundamental flaw in gameplay.
The second issue, which isn't completely the developer's fault, is that no one is ever in the rooms. Even OpenFeint can't help if there are a limited number of players. I'll let the developer figure out the solution for that one (cough, cough, free! cough, cough).
But there is at least one way we at AppAdvice can help out. We have four promo codes to give away to readers. Maybe the winners can all join together and play.
GIVEAWAY: Just leave a comment on this post with a valid email address (so we can contact the winners) by Wednesday Dec. 14, at 4 p.m. PST. We'll pick winners randomly. Good luck!
Mentioned apps
$1.99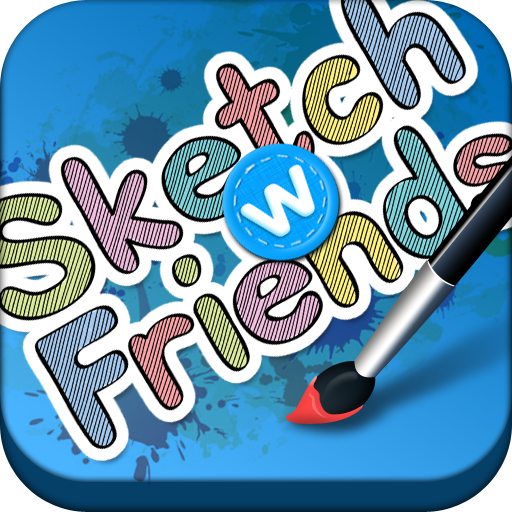 Sketch W Friends
XLabz Technologies Pvt. Ltd.
Related articles