Slide
Santa
All
The
Way
To
The
North
Pole
December 6, 2011
Sliding Santa (Free) by Make Us Human is a new Christmas game where players must help Santa get back to the North Pole, since the Grinch stole his reindeer.
Players are greeted by a series of hills that they must navigate Santa through as quickly as possible. While doing this, players should be picking up as many presents as they can along the way. Be careful though, the Grinch is on your trail, so don't fall behind or he'll catch up to Santa and stop him right in his tracks.
At first glance Sliding Santa appears original, but it actually uses the exact same controls and gameplay as Tiny Wings. I know that every great original game at some point or another is copied, but this just seems like plagiarism.
I was so convinced that I verified with Andreas Illiger, the developer of Tiny Wings, who hasn't made another game. So why is there such a close resemblance?
The game uses one finger to make Santa's weight heavier, which in turn begins the level. From there players use the same momentum and timing techniques as Tiny Wings to get Santa going faster and flying over more hills. When Santa gets so high that he jumps over multiple hills, the camera even zooms out like Tiny Wings.
Even though the game isn't original and mimics Tiny Wings in almost every way, it actually plays very smoothly and can be as much fun as Tiny Wings.
The only originality the game boasts is having 25 separate levels, unlike the one continuous level with multiple islands, that Tiny Wings offers. It also features six unique soundtracks. Aside from that, the game copies almost every feature in Tiny Wings with something Christmassy. Instead of collecting coins players collect presents, instead of running away from the dark players are escaping the Grinch.
All in all the game is actually a lot of fun. If you're a fan of Tiny Wings or are just looking for a fun Christmas game this is definitely worth checking out, despite the lack of originality. Sliding Santa is also now free because of the holidays, so be sure to grab it soon.
Mentioned apps
Free
Sliding Santa
Make Us Human
$0.99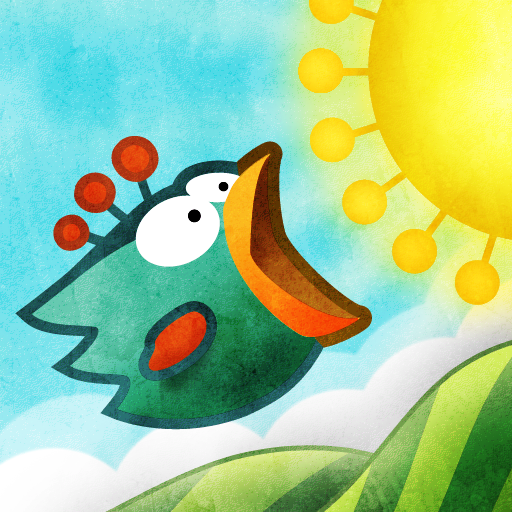 Tiny Wings
Andreas Illiger
Related articles